Those who have been in the contact center industry for a while may recognize LiveVox as a leading outbound dialer. But if you haven't taken a look at the company lately, you may be surprised to learn that the platform has matured into one of the most innovative and robust blended omnichannel solutions in the market.
When you consider that the evolution of LiveVox's solutions reflects more than 20 years of cloud contact center expertise in hybrid work environments, it's no wonder that the company has been attracting a great deal of attention in today's fast-changing, unpredictable climate.
As LiveVox Founder and CEO Louis Summe points out, the company was built to solve real-world problems. It does so by keeping its customers top of mind with a keen focus on improving the customer and agent experience, mitigating risk for customers, and providing a modular purpose-built and easy-to-use platform.
Contact Center Pipeline recently caught up with Summe to learn more about LiveVox's game-changing approach to digital engagement and customer service.
Q. What makes LiveVox unique in the industry?
As a company, we are committed to the digital transformation of the contact center by building comprehensive, robust, yet easy-to-deploy technologies. Our platform unifies all conversations and interactions in one place, providing a single pane of glass view that empowers contact centers to deliver best-in-class experiences and drive performance.
We have fully integrated three traditionally separate technology offerings (Omnichannel, CRM, and Workforce Engagement Management) with a unified data model that allows our customers to take advantage of AI, omnichannel communication tools, and the full richness of data and insights to inform fast decision-making.
We believe in providing agents and supervisors with user-friendly tools to enhance their experience and performance; for instance, our robust agent desktop can be easily configured for each role in your contact center. Our AI-powered interaction analytics and quality management solution empowers supervisors with 100% visibility and understanding of the voice, email, SMS, and chat conversations being handled by their teams and the ability to deliver targeted coaching and eLearning to agents.
Our unified BI and performance analytics tool was developed for contact center managers and non-analysts in mind. They can easily access customer and operational data from across the platform using an intuitive interface that provides the insights needed to power data-driven decisions, enhance customer care, and drive successful campaigns.
Q. What is the top pain point that your product fixes for your customers?
We reduce complexity in contact center technology implementation and optimization. LiveVox provides customer service organizations with a single source for customizable digital engagement solutions—and we manage it for you. The contact center environment is complicated enough without struggling with expensive technology that is difficult to deploy and run, and requires significant internal resources to maintain.
Q. What do your customers love most about LiveVox?
We help our customers to maximize their contact centers' performance by breaking down silos—data silos, operational silos, and knowledge silos. We've accomplished that by breaking down the traditional contact center platform silos.
Moreover, our customers benefit from our internal product and operational expertise. Our teams have decades of contact center expertise available to educate, collaborate, and help guide our customers through evolving customer and agent expectations and environmental ambiguity.
Q. What is the one accomplishment at your company that you're most proud of?
Going public in Q2 2021 was a significant milestone in our 20-year journey. It reflects our employees' hard work and passion and the tremendous support of our customers and partners.
LiveVox's CCaaS 2.0 platform directly addresses the needs of today's modern contact centers, focusing on helping our customers adopt new technologies like AI and speech analytics in practical ways in order to take their performance to the next level.
As contact centers continue to push toward digital transformation through unified, cloud-based technology, we believe that we are well-positioned to accelerate our growth, expand our platform capabilities, and enhance our customer service and support programs.
---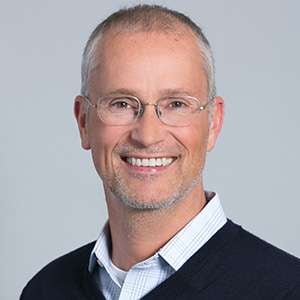 Louis Summe has dedicated over 25 years to developing innovative communications platforms. His passion for driving effective customer engagement forms the basis for our company vision and influences the ongoing evolution of the contact center industry.
LiveVox At-a-Glance
When were you founded?
2000
Where are you located?
We are headquartered in San Francisco, with offices in Atlanta; Columbus; Denver; New York City; St. Louis; Medellin, Columbia; and Bangalore, India.
Who do you serve?
We serve contact centers across verticals in the mid-market enterprise space that are looking for a full platform or modular solutions to drive performance and profitability while improving customer experience.
What solutions do you provide?
Our fully integrated cloud platform seamlessly unifies omnichannel communications, CRM, AI, and WEM (Workforce Engagement Management) to create better agent and customer experiences while achieving the highest risk mitigation and data security levels.
LiveVox By the Numbers:
● Powers more than 14 billion omnichannel interactions a year
● 650+ employees
● 7 global offices