Adoption of digital channels, from email and chat to SMS and social media, has skyrocketed over the last year and a half: McKinsey estimates that their adoption fast-forwarded about five years in eight weeks alone in the early weeks of the pandemic.
And there's no going back: Accenture reports that consumers expect to continue using digitally enabled services that go beyond voice, emails, and chat to also include the internet, apps, and more.
As the number of digital channels increases, so too do the demands placed on customer-centric organizations, especially those that rely on contact centers to deliver a great customer experience.
Managing the workforce has, as a result, become infinitely more complex. Traditional methods of collecting data, calculating staffing needs, generating schedules, and managing change no longer suffice when dealing with digital channels.
What's Different About Digital
The unique characteristics of digital channels have upended long-held assumptions about how to manage employees and provide a seamless customer experience.
There are often delays between responses (consider, for example, a customer who sends an email then steps away from his or her computer before receiving a follow-up question from the agent). In addition, some interactions may change modes of communication or escalate, meaning they may move from chat to email to video and back again.
Even within a channel, significant differences exist. A support chat, for example, may have a longer average handle time (AHT) than a sales chat. And how AHT itself is calculated can vary between different types of chat, email, social media, etc. If your base assumptions are off, you're likely to overstaff, spending more than you need to on salaries, or understaff and miss service level targets, and your CSAT will take a hit.
Digital channels have changed the game because they can be:
Immediate or deferred.

Employees today handle both immediate response contacts, such as phone and chat, and deferred response contacts, like email. This adds complexity, particularly in contact centers that use omni-session handling or have multi-concurrency or multiple simultaneous interactions. How you report service objectives and calculate accurate staff requirements, for example, will look different for each

Simultaneous.

It's not uncommon today for agents to interact with multiple customers simultaneously—for example, one via text and another via chat—all while keeping an eye on social channels. While this simultaneous capability can increase efficiency, realizing this benefit requires answering some questions that traditional workforce management (WFM) processes are ill-equipped to resolve. This includes how to account for wait time and speed of response, and how to determine how many concurrent interactions an employee should handle

Asynchronous.

Digital interactions aren't necessarily a real-time exchange between the employee and the customer: there are often significant gaps between each party's response. A conversation may not finish until the next day, or even two or three days later. The employee involved in the interaction can change, and the interaction itself can move from one channel to another (for example, from phone to email or from chat to a voice call). Asynchronous interactions raise interesting questions around how to calculate AHT and the number of interactions

Interruptible.

Chances are one channel is more important than another when it comes to delivering the service your customers expect; often, immediate response channels, like phone and chat, are given priority over deferred response channels, like email. When one interaction can be interrupted in favor of another, contact centers must decide when one chat or channel should take precedence and how to handle interactions that escalate from one channel to another. How you calculate AHT for these interactions will affect your staffing requirements as well as scheduling
This noncontiguous, nonsequential workflow complicates the traditional WFM process in four key areas:
Data integrity and acquisition.

Distinguishing between transactions and interactions, as well as determining the appropriate AHT, can be difficult depending upon whether you look at interactions in terms of total duration or in focus

Staffing requirement calculations.

These different interpretations of AHT can have a significant impact on requirements calculations and various objectives, such as service level, speed of answer, and speed of response

Schedule optimization.

After you develop your staffing requirements, you must match your employees to your business need: how you consider concurrency, interruptibility, deferrable work, and individual employees' skill proficiencies play pivotal roles in the optimal solution

Change management.

Once that's done, you enter change management mode, where you monitor the need to change schedules and forecasts: while trying to manage competing priorities and multiple potential solutions to issues that arise
How to Navigate the Digital Frontier
Digital is every bit the disruptor that skills-based routing was years ago. With customer interactions that are no longer sequential or contiguous in nature, digital channels create complex challenges: challenges that can't be solved with simple solutions.
To deliver great service in a digital world, contact centers need to not only understand the nuances of each channel, but also have the tools in place to support digital interactions.
A WFM solution that is ready for digital enables you to do more than just get by: it enables you to truly reimagine service handling in a world in which consumers expect anytime, anywhere access to the companies they do business with.
WFM solutions must be able to flex and expand to handle these new complexities. The solution needs to offer the ability to:
Define and prioritize new digital channels dynamically
Handle simultaneous interactions
Tailor session concurrency limits for individual employees
Forecast and schedule based on the approach that makes the most sense for your business
Do the heavy lifting on data interpretation to help users understand the decisions they need to make in managing the workforce
A digital-ready WFM solution also needs to deliver several important characteristics to keep pace with the demands of today's contact center:
Accuracy.

Modern workforce management solutions like NICE WFM with machine learning 2.0 for digital channel management improve the accuracy of your WFM by using artificial intelligence (AI) to make forecasts and machine learning to generate schedules. You can leverage custom calculations—for example, tailoring how you calculate AHT for each type of chat, email, or social media channel—and use them to create staffing requirements

Agility.

With an increasing number of digital channels, you need a WFM solution able to respond in real time as conditions change. The NICE WFM suite enables this by reforecasting constantly and letting you know if your staffing needs to be adjusted. It then goes one step further, automatically correcting your staffing levels based on your business rules

Flexibility.

Your contact center—and the traffic patterns its digital channels experience—is unique, and you need a solution able to meet your individual needs. NICE WFM lets you incorporate any staffing model you need to meet the requirements of your employees as well as your business

An employee-centric focus.

Employees today expect that the scheduling process will take their needs into account. The NICE WFM suite leverages not only the key metrics you set for digital and voice channels but also past behaviors to determine future offers, rewarding employees with more options for schedules that deliver the work-life balance they expect and demand. And, because engaged agents provide better service to your customers, the NICE WFM suite also helps you engage employees with schedules that meet their work-life balance preferences and the ability to adjust their schedules at the last minute.
Digital channels offer a wealth of opportunity for sales, service, and support organizations to better meet the needs of their customers, but they also make workforce management infinitely more complex.
An increasing number of organizations are turning to NICE WFM to improve agent productivity, optimize agent utilization, and reduce costs: all while delivering the service today's customer expects.
NICE WFM with machine learning 2.0 for digital channel management uses channel-specific attributes, such as performing unique calculations for AHT for each channel. It enables you to account for and manage interruptibility, priority, and concurrency by channel as well as by agent.
By using unsupervised and supervised machine learning in a closed loop simulation modeling engine, it enables you to determine optimal staffing and much, much more. Learn more about how NICE WFM can help you maximize the potential of digital.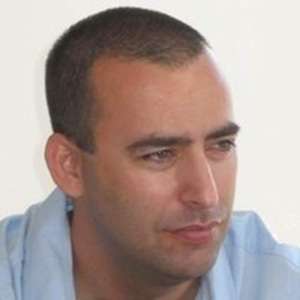 Omri Hayner is General Manager of Workforce Engagement Management at
NICE
. He has vast expertise in the areas of technology, software development, and go-to-market strategies. Over the years, he has held numerous R&D and management roles, delivering solutions that help organizations improve the customer experience.