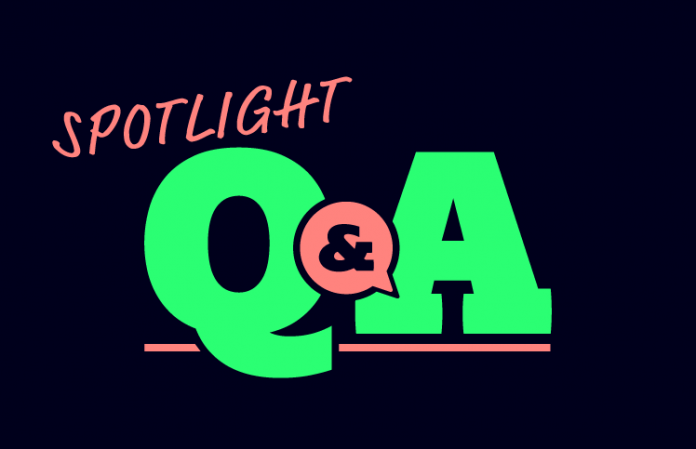 There is one thing that becomes immediately evident to Teleopti's contact center clients—that this is a company that walks the talk when it comes to customer care. In fact, the global provider of workforce management (WFM) software has been regularly recognized for high customer satisfaction ratings, as well as by its employees for high workplace engagement and satisfaction.
Teleopti's culture and its core values (speed, professionalism, commitment and closeness) modeled by its leadership play no small part in the company's success. The ability to deliver innovative WFM solutions to help contact centers optimize workloads while engaging their frontline staff comes from a positive, people-centric view shared by all, which the company refers to as "teleoptimism."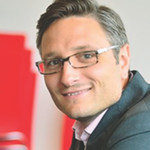 We recently had a chance to talk with David Påhlman, president of Teleopti Americas, about what makes this WFM solution provider stand out from its competition.
What was the inspiration behind your flagship product?
Initially, we wanted to solve a complex optimization problem where incumbent solutions provided too little flexibility—forcing contact centers to work in a way that wasn't compatible with work legislation. We wanted to provide a solution that was not just a very expensive Excel spreadsheet, but which created real customer value.
What is the top pain point that your product fixes for your customers?
Ensuring that they have the right amount of resources with the right skill-sets and at the right time to serve their customers best and at the right cost.
What makes you unique in the industry?
Our 100% focus on our core technology workforce management. This allows us to have a committed roadmap in this space, and to deliver workforce management services with the highest customer satisfaction in the industry.
In addition to high customer satisfaction ratings, the feedback that we get from our customers is that we have a pretty unique post-implementation support model. When we implement WFM, it is essentially a change management project for our customers. We understand that, even if the training, workshops and rollout go well, there are always things that crop up after go-live. So early on, we introduced customer support phases that we call Live 1 and Live 2, in which the consultant who was primarily responsible for the implementation stays on the project post sign-off.
In the Live 1 phase, the consultant checks in with a biweekly call to make sure that things are running as planned and that everything is OK from both a systems and process level. Live 1 typically runs for about six months and eventually transitions into monthly calls, although the timeline is customized for each customer and project depending on how much change they must undergo to be live on our platform.
Once the customer reaches a better state, we progress into Live 2. The consultant or customer success manager will check in typically once every quarter or six months, depending on the customer's desire. At the same time, our Service Desk Team offers additional training, assistance with feature requests, and system customization and support.
I believe that our attention to customer care and guidance throughout the first year or two of our partnership is what makes the difference for our customers.
What is the accomplishment that you're most proud of?
We are proud of the fact that we have never lost a dissatisfied customer to our competition. Our leaders and colleagues aspire to continually improve our customer service through clear communication and setting appropriate expectations.
We believe that it's important to set our customers' expectations early on in terms of change management. People often underestimate the amount of change that a WFM project entails. For instance, consider two agents in a call center who have always taken the same lunch break and then, suddenly, they're not because of optimization. That needs to be communicated properly from the onset. WFM projects often fail due to lack of communication and lack of buy-in from all the stakeholders—agents, team leads, supervisors, management and the C-level.
Our customers' expectations vary based on the types of WFM processes and tools that they've used. There are still many operations that we define as "greenfield" customers—those who are running a contact center with hundreds of agents, yet still use Excel to plan their staffing. There is a certain amount of expectations to be managed when transitioning from Excel to a professional WFM solution. Typically, it boils down to understanding which processes can be automated. A WFM system can automate a lot of the processes but there are some that do not lend themselves to automation. Whether that ends up being 80/20 (80% automation, 20% manual), 90/10 or 95/5, it depends on each customer or organization.
If they're on the other side of the scale—a "brownfield" customer, meaning that they've used one of our competitors in the past and are more experienced as to what WFM actually offers as a solution and process—then the expectation is slightly different. For brownfield customers, the key is not to underestimate the amount of change needed. They have built their processes around how the previous WFM system was designed. When they change solution providers, often those processes need to be amended, as well.
What is the most important thing you've learned from your customers?
Listen, communicate and set the right expectations—and sometimes it's OK to fail. What I mean by that is WFM is an iterative process. We are mathematically calculating people's work lives and what makes the most sense for a customer's business—so in that sense, it's OK for the process to fail over and over until you find the best solution in partnership with your customer. This typically takes place in the project phase before we go live. We conduct a series of workshops to nail down the type of setup that fits the customer's business the best. That is one area where I think it's OK to know that we will fail initially.
The other is with software bugs and how we handle errors in the software. No one intentionally creates bugs; it just happens with any software. But how we deal with it comes down to pragmatic communication—being transparent, honest and proactive. We don't want to wait for a customer to find a flaw in the system. It is better, in my experience, to be proactive and tell them. That comes back to our Live 1 and Live 2 approach in how we care for our customers. It's OK to fail; it's OK to deliver a patch that doesn't work. Customers expect that to happen, but it's how you handle that in communication and rectification that differentiates the vendors.
At the end of the day, I think our customers appreciate that honesty and accountability,
What was your most recent success?
We were able to keep a large customer from going to our competition in a situation where we had failed in giving them the support they required from Teleopti. It had been a tough project for all parties, but what I found most satisfying was that we were able to go back to square one and perform as a team because we wanted this to succeed.
We put together a task force to fully understand and execute on a jointly set plan within agreed time frames. Although, yes, we did make a few mistakes in the recovery run, we delivered on the plan. We were super accurate in explaining what happened and the customer appreciated that transparency and honesty through the pickup phase.
It is a great feeling to know that, today, the customer is one of our best references, and their COO is presenting at our user forum. I think that is a testament to the ability to come back to the surface state where we want to be, and even ride a bit above the waterline.
Tell us about some of your other achievements.
We are proud to have been awarded the top score three years in a row by DMG Consulting on their annual review of global WFM companies. We are equally proud of being able to outgrow the markets consistently during the last five years, showing that our way of addressing the complex optimization problem in today's contact centers is the way of the future.