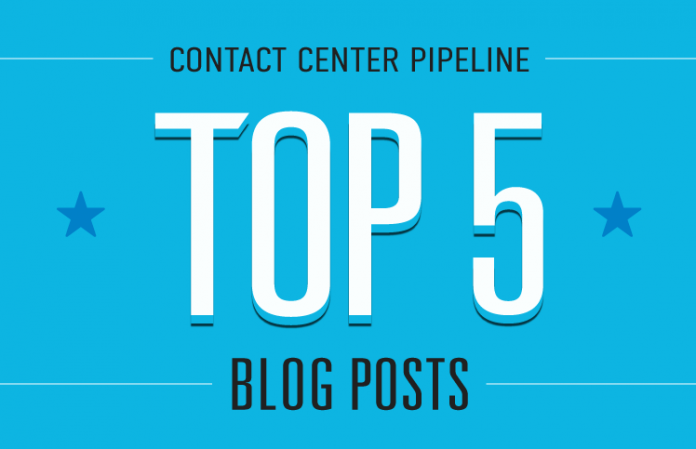 Employee turnover is currently high across sectors and is expected to continue to rise throughout 2018. It comes as no surprise then that two of the most-read blog posts in April were about how to deal with contact center agent turnover. Other top topics included insights on how to answer the toughest interview question (i.e., What are your greatest weaknesses?) if you're a workforce management professional; how to protect your agents and center from social engineering attacks; and a thoughtful look at key lessons about life, learning and leadership.
Agent Turnover Still No. 1 Challenge for Contact Centers
High agent turnover has been a leading source of frustration in contact centers for decades. Despite dealing with rapidly evolving technologies, digital channel expansion and ever-increasing customer expectations in recent years, agent turnover remains the toughest nut to crack.
Weaknesses of an WFMer
Interviewer: What are your greatest strengths?
Answer: I will work hard for you and I know what I'm doing. Go ahead, ask me anything!
Interviewer: Okay, what are your greatest weaknesses?
This is not the interview part I prefer (does anyone?), but it's a fair question we should all expect at some point. I'm humbled by the things I see on my own list.
How to Lower Agent Attrition in Your Contact Center
The call center industry has one of the highest attrition rates in the world, and it is not a surprise. After all, who would not get burnt out listening to customer complaints and frustrations for the most part of the work day? The problem is that companies view this as something normal.
Are You Protected? Why Every Contact Center Needs Social Engineering Training
Imagine there is an angry customer calling your contact center. They threaten to cancel their service. They provide their name and mailing address, but cannot remember their account number or security password. However, they are shouting and threatening to complain on social media regarding supposedly unfair charges to their account.
Leadership Lessons from a Last Lecture
In September 2007, Carnegie Mellon University Computer Science Professor Randy Pausch was diagnosed with liver cancer. For those of you who have never seen "The Last Lecture," I encourage you to watch it on YouTube. Plan to spend a little more than an hour watching. Professor Pausch delivered an inspiring lecture focused on three parts—his own childhood dreams, enabling the dreams of others, and the lessons he learned about achieving both.