It takes a skilled service professional to deliver a quick, competent response to a customer complaint. When an escalated issue has been resolved with empathy, efficiency and grace, it is an experience that uplifts the customer and instills a sense of loyalty for the company that often translates into brand advocacy.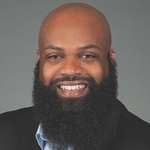 Just ask the Customer Experience Team at Purchasing Power (PPC), an Atlanta-based voluntary benefit provider that offers financial flexibility options to cash-strapped U.S. workers. PPC's Customer Experience Team recently was recognized with a 2020 Gold Stevie Award for Customer Service Complaints Team of the Year at the 14th annual Stevie Awards for Sales & Customer Service in Las Vegas. The company also won a Silver Stevie Award in the Best Return on Customer Service Investment category.
I had the honor of speaking with Senior Director of Customer Care Pierre Desdunes about his team's successful customer experience restructuring efforts, which not only impressed the Stevie Award judges but contributed to a host of positive outcomes for the company and its customers.
Aligning the CX Vision with Customer Service Goals
Accessed through their employer or government/trade organiza­tion, Purchasing Power gives workers the opportunity to purchase consumer products, online education services and vacation packages through payroll deduction as an alternative to high-interest credit cards and other sub-prime financing options.
Launched in 2001, Purchasing Power's initial business model offered U.S. workers a purchase program solely for computers. Today, it provides more than 60,000 products and services, including electronics, furniture, appliances, baby and kids' gear, as well as online educational courses and free financial wellness tools and resources.
PPC's company mission and customer experience vision are one and the same—to make life easier for its customers, the millions of employees who have access to PPC's products and services via more than 300 large companies, including Fortune 500s and government agencies.
To date, some 2.8 million orders have been received via Purchasing Power's online catalog. PPC delivers shopping assistance and customer support through its outsourced contact center, which handles all Tier 1 voice and chat contacts, such as questions about placing or tracking orders, log-in issues, payroll authorizations, etc.
Customer complaints and escalations that fall outside of the routine call types are handled at the Atlanta headquarters by PPC's elite Customer Experience Team of top-performing, tenured customer service advocates. As Desdunes states, "We want to create customers for life, and customer service is a large part of that. We're always looking for ways to make the process easier for customers, to minimize any friction and deliver a positive experience throughout their lifecycle with Purchasing Power.
"It's great when everything works perfectly and customers don't have to call us, but when it doesn't, we need to get a resolution to them as quickly as possible," he adds.
In the past, customer service escalations involved a multistep, manual process in which support tickets were processed first by the contact center and then forwarded by the ticketing system to the team in Atlanta. It took, on average, three business days for the team to receive and initiate work on an escalated ticket. A text analysis of customer complaints revealed that customers were unhappy with the time that it took to resolve their issues, Desdunes says. "We knew that we needed to do something about it and make improvements for our customers."
Streamlining Processes and Tools
With an emphasis on enhancing the customer experience, the team launched an improvement initiative in mid-2018. The main focus was to streamline the process by empowering frontline customer service advocates with real-time technology, information and the ability to close the loop with customers to ensure that an issue is resolved to their satisfaction.
Here's how that looks: Frontline advocates are equipped with third-party tools that provide them with access to real-time information while on the call with a customer. For instance, an instant messenger application allows advocates in the contact center to open a live chat with supervisors at PPC headquarters to get instant updates on escalated cases. In addition, a shipping and delivery platform enables advocates to reduce the effort for customers by immediately scheduling product deliveries and return pickups.
Advocates take ownership of their customers' complaints and follow through via email or phone calls to keep customers informed of the progress on their cases until they are resolved. "This is about closing that loop to make sure that the customers are completely satisfied," Desdunes explains. "If not, then we're able to jump on it and resolve whatever may still be outstanding. It's our version of first-call resolution—but instead of measuring FCR, we look at the customer's level of effort. We would rather that we are the ones making the effort rather than the customer."
Specialized Teams Deliver Focused Service and Support
In addition to restructuring the process for handling standard complaints and escalations, specialized teams were created to target the following exceptions:
A Returns team, which handles defective, damaged or missing items on behalf of customers who are unable to use the IVR self-service system, or who are unable to return an item directly through the PPC online storefront after contacting the call center.
A Brand Reputation team, which is responsible for monitoring social media platforms for negative customer comments and proactively reaching out to those customers to resolve their service issues.
In addition, a Brand Reputation Pod proactively targets critical escalations, such as customers who threaten to file a complaint with the Better Business Bureau. The Pod is comprised of specially trained advocates who are able to work across functions and with vendors to resolve highly escalated issues, typically within 24 hours. (Not surprisingly, PPC has maintained an A+ rating with the BBB for more than a decade.)
Team members were selected based on tenure, quality scores and customer feedback. "We developed a training program that focused on empathy, problem resolution and out-of-the-box thinking to lower the customer's level of effort," Desdunes says. "As we went through our existing group, we found that, fortunately, a lot of our folks meet the criteria, so it was easy selection for us."
In fact, he believes that empathy is not only a key strength of his team, it's a quality that fuels their performance. "Everyone on the team can see themselves in the position of needing a Purchasing Power to support themselves and their families," Desdunes says. "It's a service that provides comfort. Everyone can relate to that, and that's what makes us successful."
Award-Winning Results
When the Customer Experience Team began its improvement initiative in summer 2018, they estimated that they could increase PPC's annual Net Promoter Score by 3% to 4%. For 2019, the company's average score had increased by 6% to 71.3—considerably higher than Amazon (25), Microsoft (45), Samsung (67) and other leading retailers.
In the first year, among other positive results, the restructured complaints and escalations process reduced the time to initiate work on escalated issues from 3 business days to just 24 hours and cut the average time to resolve issues (from first contact to final resolution) by 21%. In addition, the ability to process returns in real-time during the interaction drew consistently favorable feedback from customers who commented that they "appreciated being heard and responded to" on their calls.
While the Customer Experience Team's efforts to streamline complaints and escalations culminated in a 2020 Gold Stevie Award, Desdunes points out that customer service means being in a state of continuous improvement.
"We are very proud of this award, but we don't want to stop there," he says. "The service we provide is amazing. We never want to become stagnant. We are always looking at what we can do to enhance the experience and make it easier for our customers."