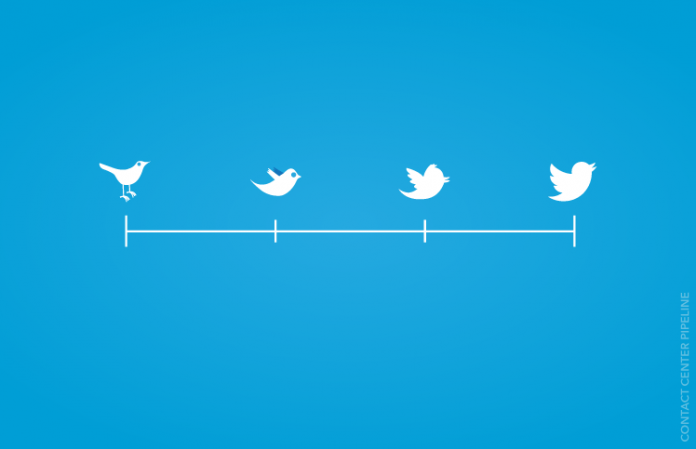 Last week's post offered a brief look back at a couple of social customer care pioneers—two companies that led the industry in 2009 by demonstrating how customer service could be delivered through social channels.
While companies have had varying degrees of success connecting with customers via social channels over the past eight years, there are still a few critical issues that are preventing contact centers from fully embracing social customer service.
The Ownership Debate
Who owns social media has been a hot debate within organizations for more than a decade. Surprisingly, the fight over ownership is still an issue within companies, which is distracting them from delivering a customer-centric experience, says digital strategy consultant Frank Eliason, author of @YourService. "The biggest challenge is the same challenge that has always been present. Customers have never desired social customer service; they want companies to get it right in the first place," he stresses. "Instead of jumping to some digital channel, build an entirely different experience that puts the customer first. This will get customers talking about your brand and allow them to do the marketing for you."
An underlying contributor to the ownership debate is that other functions like PR, marketing, communications and legal simply don't view social as a customer channel, says Alamo Cloud Solutions' Tim Montgomery, adding that many companies have left social support out of their channel lineup.
Neglecting the social channel is a risky move in an age of empowered, highly vocal customers—especially since it is one that is so visible to so many. Consumers don't know about, or care about, the internal conflicts a company may be having over who responds via social and how—they just want a timely and appropriate response to their issue.
"Consumers have higher expectations of responsiveness now than ever before," says reputation management and social service expert Daniel Lemin, author of Manipurated, and head of consulting at Convince & Convert. "But where most companies fail to impress isn't on the speed of their response. In fact, it's on the willingness of the company to simply answer their customers. Research from Jay Baer's Hug Your Haters shows just how wide this gap really is: About one-third of customer complaints are ignored. And furthermore, most businesses think they're doing a good job: 80% of companies say they provide superior customer service. Only 8% of customers agree."
Internal View of Customer Service Needs an Upgrade
Another obstacle that lies in the path of social's integration into the contact center may have to do with how senior leaders view the customer service function within their companies.
"In the Industrial Age, customer service was often considered an operational expense; an overhead item that negatively impacted profits," explains Mark Babbitt, CEO and founder of YouTern, president of WorqIQ, and co-author of A World Gone Social: How Companies Must Adapt to Survive. "In the Social Age, customer service—perhaps for the first time ever—represents a chance to connect with our customers in real time. One human being at a time, we have an opportunity to turn less-than-satisfied (and increasingly vocal) customers into brand ambassadors.
"This opportunity, however, is also our biggest challenge," he says. "How do contact centers transition from transactional to human-centered customer service? How do they train existing team members to empathize with the person on the other end of the line? Just as important, how do we hire people who genuinely care—not just about the brand's position and policies, but what the customer is feeling at that moment."
Focus on the User Experience
When communicating via email, customers will accept, even expect, some amount of scripted responses and 24- to 48-hour response times. Not so with social, where users value genuine, human communication and real-time interaction.
"The user experience is still key and, for me, where companies and vendors have not got it right (which is not the same thing as 'got it wrong') from a customer service perspective is that they've essentially tried to force-fit social technologies like Twitter and Facebook onto legacy models, and in a way, ended up treating these social channels as if they were inbound email," says social customer care consultant and trainer Guy Stephens.
"I use the word 'user' deliberately," Stephens adds. "Companies need to consider the agent as a valid user, and really think about what the agent experience looks like. Are you going to tie the agent to a legacy system or a set way of doing things, or are you going to try to move the agent experience to something that is far more 'of the moment'—agents having the necessary tools to create resolutions on the fly. This can't happen without an accompanying shift in mindset. An 'agile' approach to dealing with customers, by necessity, requires an agile approach in mindset. This runs counter to how customer service traditionally has been done."
Read Part 3: Advice from the Experts on Moving Forward.