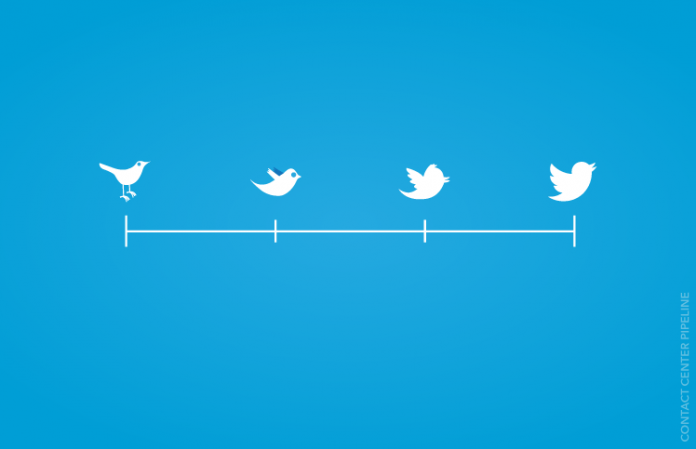 There have been significant changes in the social media world over the past eight years, for sure. New networking sites have emerged, and others have disappeared. But it's safe to say that social media will continue to expand and evolve—and that customers will increasingly turn to social channels to get the attention of the companies with which they do business.
In the first two parts of this series, we looked at the past and current landscape of social customer service, and the lingering internal challenges facing contact centers. So what can you do to ensure that your center delivers a quality customer experience via social channels? Our social customer service experts weigh in:
Frank Eliason
Digital Strategy Consultant and Author of @YourService
Start with who you are as a company. Consider: How does your customer view your business? What are your key differentiators that will make customers want to talk positively about your brand? Stopping thinking in terms of channels, but take the deeper view of your customer. Once you understand what your company is about, learn how to take it to new heights utilizing digital, social or any other means of communication. Too often, we strive to become another company or something we're not instead of focusing on what we're best at. For some companies, it may be a theme such as efficiency, but for others, it may be about the relationship.
When I look back at the early days of social media, it was not about brands like Comcast; it was much more human. If we want to see long-term success in a world filled with new technologies such as AI, we need to bring back the human aspects to the relationship as well. For some reason, being human is more scary to businesses than rushing to the next hot technology.
Tim Montgomery
Founder of Alamo Cloud Solutions
Our traditional contact center processes work well in the social channel if we consider it to be a real channel, like chat or email. There are some really cool products available that can monitor all aspects of social—your brand, your customer demographics, your competition, etc. These tools can integrate with all of your current routing and call center support technologies—this is where the contact center can help. Actively monitoring and responding in real-time will help companies to save customers that otherwise would have left (i.e., they don't call or email… just share their complaint with others online). This is where social shifts from a cost to a real revenue driver in the contact center. It only takes a couple of examples of success to get senior managers excited about investing more in social.
Matt Wilbanks
CEO and Co-founder of HelpSocial
The unfortunate thing is that social is usually treated as a siloed channel outside the contact center. This causes problems with maintaining a consistent customer experience across all products and channels. The businesses that are doing very well with their overall customer experience are integrating social in the contact center and putting the strategy in place so that multiple teams and departments can all work in social at the same time, without stepping on each other's toes.
Guy Stephens
Social Customer Care Consultant and Trainer
Look through the eyes of your user. Don't make assumptions based on outdated knowledge passed down in a half-forgotten web of corporate myths. By really understanding the world from the user's point of view, you are far more likely to be empathetic to their needs, behaviors and motivations.
Be bold. Don't be held back by business cases and old thinking. This can be a lonely and frustrating battle. Believe in yourself, but don't forget you need to bring others with you on the journey.
For those people championing the social customer care banner, protect them, give them the space to be bold and allow them the necessity to fail. Not everything will work.
Share the successes with everyone.
Be open. If your starting point is openness, this fundamentally changes how you see everything. You suddenly think about possibilities and working with others. Charlene Li (Altimeter Group) has written a lot about open leadership; she is well worth a read.
Daniel Lemin
Author of Manipurated, Head of consulting at Convince & Convert
Speed matters, but focus first on addressing all of your customers—both praise and complaints. It doesn't have to be lightning fast, but it does need to be consistent. If a company only provides customer service on social media during certain hours of the day, be sure to let customers know about that to avoid disappointment or even possible outrage.
Mark Babbitt
CEO and Founder of YouTern, President of WorqIQ, and Co-author of A World Gone Social: How Companies Must Adapt to Survive
Hire for the culture you want one year from now. At the same time, let attrition be your best friend. In other words, set high standards for your agents in the areas of emotional intelligence (EQ) and workplace intelligence (WQ). Specifically: Attract, hire and retain those agents who are empathetic, take a balanced approach to every conversation and treat each contact as a chance to build a trusting, mutually beneficial human-to-human relationship.
Once these standards are set, and exemplary performance is recognized and rewarded, you'll not only deliver a quality customer experience—you'll create an organizational culture and workplace climate that continues to attract top talent and the best customers. At the same time, you'll enable less-than-stellar agents to take their Industrial Age talents elsewhere.