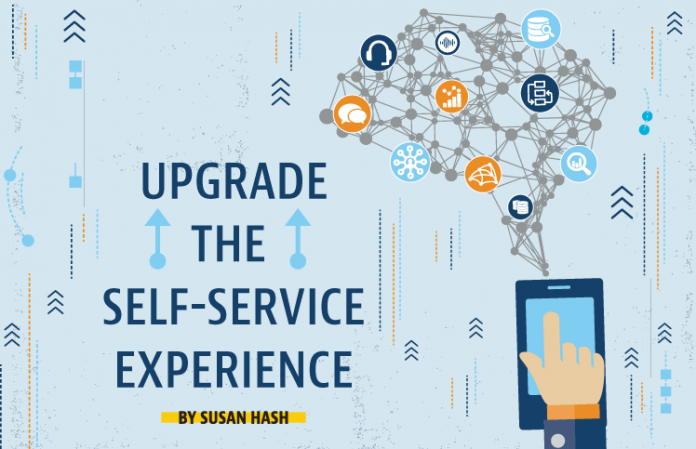 Summer is almost upon us at Contact Center Pipeline. We would love for you to tuck us in your beach bag or enjoy us poolside. Enter Summer2016 in the coupon code during checkout and receive 50% off your digital or print subscription.
Here is what you'll find in our June issue:
FEATURE ARTICLES
Upgrade the Self-Service Experience
By Susan Hash
Customers increasingly turn first to self-service to answer questions or solve problems. Trends, innovations and tactics for giving customers what they value most: Time.
5 Ways to Improve Engagement
By Jay Minnucci
Universities, consultants, authors and experts all have a lot to say about employee engagement. The most useful insights, though, come from the source.
How to Get a Lot (of Technology) for a Little (Center)
By Lori Bocklund
Today's technology solutions offer capabilities and innovations for the small contact center.
INSIDE VIEW
Ciena Corporation
By Susan Hash
An innovative "inside-out/outside-in" initiative aligns internal measures with customers' perceptions of performance.
DEPARTMENTS
Remembering Art Rosenberg: That "No Quit" Attitude
By Paul Stockford
In the contact center industry, Art Rosenberg was the real deal—a visionary who embodied cowboy ethics.
The Agent Attrition Mission
By Scott Bakken & Chris Lawson
A look at how speech analytics can help you to retain agents and boost profits.
How to Tackle Attrition in the Contact Center
By Todd Marthaler
Investing in your team members goes a long way toward building long-term loyalty. Four key deliverables that you owe your agents and the business in 2016.
Staying Ahead of the Minimum Wage Curve
By Tadd Wisinski & Sam Weatherby
State-by-state changes to minimum wage standards could play a major role in contact center location decisions.
How to Deliver Engaging Customer Experiences, Part 3: Process Improvement
By Bill Stavros
Lessons from Donald Trump, Pedro Martinez, Harry Houdini and others.
9 Keys to Picking the Best Training Solution
By Carol Leaman
Employee knowledge solutions can improve the effectiveness of your training.
Please note: Contact Center Pipeline is a subscription magazine. To view all articles, please consider a subscription.
SPONSOR SPOTLIGHTS
The Sound of Productivity: Improving the Workplace Through Superior Audio
By Bill Whearty, Sennheiser
Noise levels in the workplace are a notable deterrent to productivity. Audio headset technology offers control over ambient noise and distractions.
Improve the Performance of Your Contact Center with Global, Analytics-Driven Routing
By Transera, a Broadsoft Company
Cloud-based software offers real-time visibility and control over global call traffic.
Thank you to our June sponsors: Customer Contact Strategies, Hands-Free Communications, Human Numbers, inContact, IntelePeer, Interactive Intelligence, Mitel, NECCF, Sennheiser, Service Agility, Strategic Contact, Transera and Verint. They help make Contact Center Pipeline possible! Please visit all our sponsors in our Pipeline Directory.
Have a good month.