In today's marketplace, challenges are on the rise. Between increased competition, the workforce shortage, and inflation surging to a record 40-year high, businesses simply can't afford to add customer churn to the mix.
Yet, according to McKinsey, 36% of U.S. consumers have tried a new brand since the COVID-19 pandemic started. As a result, businesses are racing to uncover the secret sauce for building customer loyalty to drive business resilience. Improving customer experience (CX) is the key to retaining customers and creating bottom-line impacts, but many leaders don't know where to start.
Why CX Is a Tool for Bottom Line Impact
The CX is often an overlooked factor in driving value in the face of adversity.
Historically, the C-suite considered customer service operations a cost center. However, the data shows that companies that make CX a priority experience a greater return. In Watermark Consulting's 13-year study of CX "leaders" and "laggards," leaders generated a total cumulative return that was 3.4 times greater than that of laggards.
Why? Because customer loyalty starts with an excellent experience. A Forrester survey showed that folks are 2.4 times more likely to remain customers when their problem is solved quickly. They're also 2.7 times more likely to spend more when companies communicate clearly.
When brands offer disjointed, slow service, they're not only leaving money on the table – they're giving it away to competitors. An Accenture study found 57% of consumers spend more on brands to which they are loyal. When customers are staying and spending more, businesses can focus on overcoming today's other pressing challenges with resilience.
That being said, Rome wasn't built in a day. To create a winning experience that fuels loyalty, brands need to upgrade their approach on the frontlines: the contact centers.
Modern Day CX in the Contact Center
Siegel+Gale reports that 55% of consumers will pay more for a brand that delivers a simpler CX.
However, many contact centers aimlessly add channels to their strategies without seamless integration.
By adding SMS, email, in-app chat, video, and more in this way, brands increase complexity and friction while channel switching rises – which is especially common when using different vendors for each channel. Alarmingly, Gartner says 85% of organizations are still in this omnichannel mindset.
Implementing an omnichannel experience can then create a fragmented customer engagement and a whole lot of stress when done incorrectly.
People don't want to feel like just another number. They want individualized service…
We have to stop thinking about channels. And start thinking about the total experience.
The key to better CX is restructuring your contact center for the modern customer. This means not only meeting your customer on their preferred device, but also creating a unified brand experience.
Instead of stacking channels, blend them across digital and voice. That way, when done correctly, customers are able to seamlessly switch from in-app chat to calling without having to re-authenticate, re-explain, and repeat.
It's also becoming essential to personalize the CX. People don't want to feel like just another number. They want individualized service fueled by historical data, context, and preferences.
According to CX expert Shep Hyken's 2021 Achieving Customer Amazement (ACA) Study, 75% of customers are more likely to be loyal to a company that delivers personalized CX. When customer data is easily available to a brand, they're able to meet this demand with ease and speed.
Lastly, the modern CX is plagued by a modern-day problem: the Great Resignation. Roughly 47.4 million people quit their jobs in 2020 according to a U.S. Bureau of Labor and Statistics report.
Combine this with the fact that the contact center already experiences industry-leading turnover (about 1.2 million resignations each year), and the crisis becomes catastrophic.
This level of turnover has had an impact on the quality of service brands provide. Smaller teams are struggling to serve customers without the tools that enable them to do more with less manpower.
The reality is that none of the preceding points can be achieved without modern technology. Businesses that focus on using advanced cloud contact center technology will see the biggest CX improvement and return on investment (ROI).
The Power of Tech: Meeting 21st Century Customer Demand
Many leaders are turning to intelligent cloud contact center technology to overcome CX pain points and deliver better service.
Artificial intelligence (AI)-driven technology can allow agents to seamlessly engage with customers where they are most comfortable – on their cellphones – in mobile apps, SMS messaging, social media, email, video, and even by phone.
Simplicity is the name of the game. Instead of adding in all the bells and whistles with no clear integration, AI tech is able to seamlessly blend channels on one platform for ease of use.
Yet brands will often invest in multiple technologies from different vendors — which only complicates things for both your agents and customers. To create a unified brand experience, it's time to invest in the right tech and bring everything to one platform.
Technology is also essential to give customers a personalized experience. Virtual agents and chatbots can empower your agents in this feat by providing access to real-time data about who your customer is, why they are calling, and predictions on their actions all before the live agent even speaks to the customer. This results in less touchpoints for the customer and the employee when solving an issue.
Not only does the tech give your agent the data they need, but it also eliminates the time spent getting to know the background information. This enables your agents to provide a more conversational and meaningful experience.
Most significantly, the workforce shortage is a critical issue that contact center technology can help solve. A Salesforce survey showed that 71% of service agents considered quitting because of burnout and lack of support.
It doesn't have to be like this. The right tools can support your agents and help alleviate stress and frustration.
When brands incorporate automation into CX, contact center agent performance is optimized. Brands can serve more customers with less employees – and can easily oversee agents to keep them engaged. Tedious tasks are automated, handle times are reduced, data is improved, and agents feel better prepared to help the customer.
The end result? Happier and more productive employees, and loyal long-term customers.
Plus, cloud contact centers with cutting-edge tech enable humans to work better and faster from anywhere.
Cloud-native platforms don't require locally installed specialized contact center software. Agents simply need stable internet connections, browsers, and compatible headsets to communicate with consumers from their home offices. Such a platform can be a differentiator for a company as many businesses can't manage or retain remote employees with their outdated contact center technology.
CX: Your Competitive Differentiator
CX is a strategic differentiator in a competitive market. It is not only the key to keeping your employees and customers happy, but also to driving resiliency as challenges persist.
By prioritizing the modern customer through the power of tech, brands can overcome obstacles such as heightened competition and the workforce shortage to thrive like never before.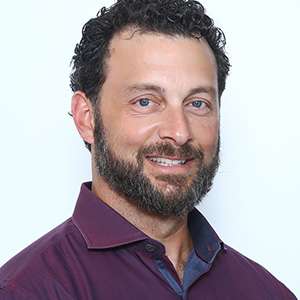 As Chief Operating Officer of
UJET
, Vasili Triant oversees all Go-to-Market activities including Sales, Channel, Alliances and Customer Success. He is passionate about empowering customers by providing innovative tools and technology that deliver one-of-a-kind customer experiences.