Success: achieving and exceeding your goals, whether personal or in an organization, is its own reward. But it is great when you are recognized.
Virgin Pulse provides blended digital and live person-based health and wellbeing programs for employers. They are aimed at helping employees understand and take action to meet their personal goals.
In doing so the company has helped millions of individuals, both employees and family members, across more than 6,000 clients globally.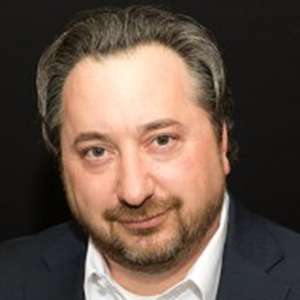 More than 81% of program members report adopting new health habits like getting more sleep, increasing movement, or eating better, according to Michael Pace, Vice President, Global Member Services and Operations.
Virgin Pulse's Member Services Team plays an important role in the organization's success. Rostering 160 to 200 agents (the number varying by season, and mostly work-from-home (WFH).
"The Member Services team is a critical factor in achieving Virgin Pulse's mission, providing excellent customer service…"
—Michael Pace
"Virgin Pulse Member Service Representatives help members get the most out of their specific Virgin Pulse program," said Michael. "Whether that is helping them log in, get started, understand their rewards, and assist in connecting internet of things (IoT) devices like smart watches or pedometers."
Through technical and process engineering efforts, Member Services lowered overall costs and cost per member. They also made it easier for members to self-service their Virgin Pulse accounts.
The team, perhaps not surprisingly, delivered best-in-class customer satisfaction scores across all areas of the business, with monthly scores of at least 90%.
In June 2022, Michael and his team were recognized for their achievements by taking home four CCW Excellence Awards:
Customer Contact Leader of the Year – Michael Pace, vice president, member services.
CCW Next Generation Leaders – Ivana Suljetovic, senior front line manager.
Best Contact Center Culture.
Best in Class Contact Center (100+ Seats) (runner up).
"The Member Services team is a critical factor in achieving Virgin Pulse's mission, providing excellent customer service to millions of end users by establishing a culture of quality that keeps employees engaged and motivated to serve, "said Michael. "The CCW Awards highlight our commitment to excellence and to operational leadership that drive achievements."
To find out more we asked Michael these questions:
Q. What were the specific challenges you faced and how did you obtain these results?
Wow, that's a question loaded with more answers than we have members at Virgin Pulse. At a high level, we have built a strategic framework that helps us deliver a consistent, balanced, and high-quality Member Experience.
Everything starts with creating and driving a strong, internalized culture within Member Services. Our specific culture starts with the belief that our employee experience (EX) is what drives our customer experience (CX).
We believe that wildly successful outcomes come from successful members and associates. And we build up from there – developing our talent, strong process management, the right technology, and leveraging insightful data to drive decisions.
These "foundational blocks" support our strategic imperatives. They are really the same as every service organization – provide a high quality experience, manage your scale and costs, your people, and operate excellently.
I believe our challenges in 2022 were really not much different than that of most of your audience: getting through COVID-19, WFH, Great Resignation, Quiet Quitting, doing more with less, new product and marketing launches, acquisitions, and organizational changes.
We had tighter service guarantees to our clients, five company acquisitions to assimilate into the service culture/technology and competing with our own high expectations.
I believe our ability to support our members through easy to use, accessible, and detailed self-service tools has been our best strategic decision that we have made in the past three years.
Providing more self-service options enables us to flex our resources to meet some of these challenges. For context, in early 2019, we had about 360 outdated FAQs, no video, and a support site in need of an appearance refresh.
We invested in talent and time, and now we have over 2,000 FAQs, many of which are video guides, and they are used at 4X the rate of 2019: which lowered our contact to member rate by half.
Q. Did the self-service enhancements improve employee experience and if so, how?
Yes, in two ways. First, it eliminated repetitive, basic questions. Second, in combination with our case management tool, Zendesk, our FAQs become in-context driven support aides for our associates while they are helping a member.
I think my management staff has done an exceptional job of balancing priorities, showing exceptional empathy, and managing the change.
Q. Many of the solutions to the challenges faced by your customers, e.g., improving employee wellness, retention, culture, while managing costs that you offer could also be applied internally. Is there a back-and-forth between product development and your contact center team?
Yes. Living and breathing our product is part of our broad company culture here at Virgin Pulse. Since that is the case, logically, it makes sense for our associates to be some of the testers and early adopters of changes in our product.
The Member Services team knows where potential pitfalls are and impacts of changes to members better than anyone else, as they work with helping members learn how to get the most from the product and program.
"Living and breathing our product is part of our broad company culture here at Virgin Pulse." —Michael Pace
Member Services will typically receive access to new features and functions between one and three months before the functionality is released to the public.
Q. What other new methods, technologies, have you introduced, when, why, and what have been the results?
This section could be the length of a short book, but I'll stick with three impactful initiatives over the past few years.
1. Moved to a more robust contact-center-as-a-service (CCaaS) tool. In early 2019, we identified the need for a more scalable and functional CCaaS system. Our prior tool was also a CCaaS, but it was built for a much smaller center and had limited functionality and reporting.
"The reporting and WFM integration also helped us identify areas of efficiency opportunity and assisted in our overall operational excellence." —Michael Pace
We eventually chose Serenova (now part of Lifesize) with a Teleopti (now Calabrio) Workforce Management (WFM) tool as an immediate add-on. After an incredibly smooth implementation, we realized that we were easily able to better serve our members with tools like Queue Call Back and more specific, specialized routing.
The reporting and WFM integration also helped us identify areas of efficiency opportunity and assisted in our overall operational excellence. With COVID-19 hitting in March 2020, it was also becoming evident that it was incredibly important to have a strong, robust cloud center for our workforce to go fully remote.
2. A Visual IVR. A Visual IVR is built to serve the mobile smart phone population. Once a member calls, we can, through our CCaaS, determine if the caller is using a mobile phone, and provide them an alternative phone menu that allows them to receive a text that opens a branded application to handle most simple customer service tasks.
The best feature is the member can always select an option to return to a phone call to speak with an agent without even disconnecting.
We chose Zappix to build and manage our Visual IVR. In the last couple years, Zappix has handled thousands of our password resets and simple device questions. Visual IVRs can be a real game changer for retail organizations, with order status and returns especially.
3. Improved CSAT tool. Up until mid-2021, we struggled cracking the 90% CSAT ceiling, in fact, we weren't hitting 88% with any regularity.
We needed a more comprehensive satisfaction tool, one that enabled us to easily see opportunities, focus attention on specific behaviors we believe drive satisfaction, and that was accessible to our agents without report requests.
We fell in love with Stella Connect (now owned by Medallia), and how it let us craft a beautifully branded survey, focus on behaviors, and had instant access via an agent dashboard for agent accessibility (and healthy competition).
Within two months, we were at 90% CSAT overall, and now it would be inconceivable to not score 90%-plus customer satisfaction every month.
Q. What's next for Virgin Pulse and your contact center team?
Most engagement or management resources (books, videos, classes, etc.) were developed and honed over 50-plus years of in-office experiences.
Understanding how we hire, train, retain, manage, and lead a fully decentralized team across multiple time zones will be a theme for all layers of management in the next few years.
Of course, some companies and teams have been doing it for years, but with phenomena like The Great Resignation and Quiet Quitting, coupled with an industry wage growth jump, hiring and retaining great talent will be very difficult.
Besides "change being the only thing not changing" with a growing business, I really believe that understanding the employee engagement, management, and culture of the WFH and hybrid models is the "must do" for so many centers, and Virgin Pulse Member Services, going forward.
Virgin Pulse: At A Glance
Contact Volume (last year available): 750,000 contacts a year
Number of agents: 160-200 (varies with seasonality)
In-Center/Work-At-Home Split: 90% home, 10% office
Location(s) of contact centers: Providence, R.I.; Tuzla, Bosnia and Herzegovina
Inbound/Outbound Split: 95% Inbound, 5% Outbound
Inbound Channels Split: Over 60% chat and email, over 30% phone, minor social media
Key Technologies Used:
1. Lifesize (Serenova) CCaaS

2. Zendesk for case management, chat, email, and support site (FAQs)

3. Stella Connect – CSAT and Quality Assurance

4. Zappix Visual IVR

5. Calabrio WFM