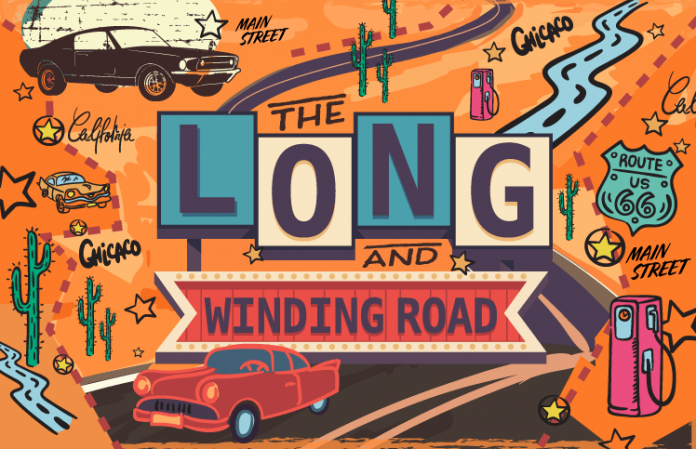 My blog series co-author, Paul Stockford, and I both lobbied to lead this one off. Paul, thanks for letting me set the stage—plus I know you'll bring our main points home with well-researched facts and data!
You may not recognize the name Karla Bonoff at first, but you surely know her music. A prolific songwriter, her career was launched as she wrote three of the most memorable songs on Linda Ronstadt's 1976 classic Hasten Down the Wind. These three songs—"Lose Again," "If He's Ever Near" and "Someone to Lay Down Beside Me"—established her as one of LA's top songwriters.
I first learned of Karla attending a Jackson Browne Running on Empty concert in college. Normally, I don't pay much attention to opening acts, but Karla opened up with her acoustic guitar with the beautiful song "Home," and I was captivated. Which brings us to our subject today… contact center agents at home.
PAUL: I remember when Bonnie Raitt covered this song, but I'll take Karla's version any day. Her voice is so haunting, and she brings such emotion to her songs. I've always known of Karla Bonoff's work, but I've become a bigger fan in recent months after a really nice guy I know sent me a two-disk set of Karla Bonoff Live CDs, with a cover signed by Karla. It has become part of my regular music rotation and provides a soothing background for working at home.
And speaking of working from home, with the changes in work life that have occurred since the Center for Disease Control (CDC) issued its guidelines for employee safety this past March, "Home" could easily become the theme song for the contact center industry. I recall your prediction from last month's blog, Zack, in which you estimated more than half of all agents would remain in work-from-home (WFH) status even after this pandemic is behind us. Early indications are that this prediction will be right on the money.
We recently began gathering relevant data regarding WFH plans from members of the not-for-profit National Association of Call Centers (NACC). Keeping in mind that we are still in the middle of the COVID-19 crisis and, as of this writing, there is still no vaccine or potential cure available, we asked our research participants to look to the future anyway and let us know what they are thinking regarding their WFH plans.
As you can see by these results, illustrated in the graph below, the industry has discovered that WFH really works! Those who plan to go back to the way things were pre-pandemic are definitely in the minority.
What we see in these results is that the majority of the industry, about 89%, intend to maintain their WFH workforce in one form or another even after the pandemic is over. This is going to have huge implications for every segment of the industry.
ZACK: As a friend of mine used to say, "So What, Now What?" With 89% of companies planning to keep their contact center agents in some form of work-from-home arrangement, the long-term considerations now arise and must be addressed. One big concern I am hearing is about the ongoing isolation of agents in a WFH environment. This is a human issue, not just for contact center agents. Humans are inherently social, and while technology helps bridge the physical and virtual gap, anecdotal evidence indicates that ongoing human isolation does have its impacts. Certainly, modern collaboration tools such Webex Teams, IM and Virtual Meetings can augment some of the benefits of in-person contact and build virtual communities.
I'm also hearing of new ways of viewing the contact center agent as not just a "heads-down" role dominated by operational, time-based metrics. Team scrums, extended breaks and gamification to allow for self-choice and greater flexibility in scheduling hours are allowing companies to better care for their at-home workers. With more than 10 million or more contact center agents working at home globally, it's not a small audience involved—this exceeds the population of New York City!
PAUL: Yes, the next big challenge for the industry, once we get past the COVID-19 pandemic and start to smooth the wrinkles out of these long-term plans, will be employee engagement. Collaboration tools will become even more critically important than they are now. I have heard anecdotally that the next tool contact center executives will be looking for to support their WFH workforce will be video collaboration tools.
I'm also a big fan of gamification in the contact center, and we expect to see an accelerated interest in evaluating or purchasing gamification solutions in 2021. Given the industry's focus on employee engagement as a critical component of a superior customer experience, gamification offers a means to lessen the feeling of isolation between customer service team members while recognizing and rewarding exemplary performance.
The greater the industry's commitment to WFH in the future, the greater the need will become for more innovative and effective employee engagement tools. Hey Zack, I think we may have found our next topic for a trip down The Long and Winding Road!
Paul Stockford is the President and Chief Analyst at
Saddletree Research
. Based in Scottsdale, Ariz., Saddletree Research provides focused communications industry research, including analysis of market trends, issues, technologies and companies in the contact center industry with special emphasis on emerging technologies and developing markets.
A 31-year industry veteran, Paul has authored articles on telecommunications, contact centers and customer service for several major industry journals in the U.S. and Europe. He currently authors the monthly "View from the Saddle" column in
Contact Center Pipeline
magazine. He is widely quoted in business and general interest periodicals, and has held positions on the Editorial Advisory Boards of several magazines in the U.S. and Europe. Paul is Research Director of the 501(c)(6) not-for-profit
National Association of Call Centers
(NACC), which provides Saddletree Research with access to over 15,000 end-users as the basis for research that is published in several reports and briefs each year. In 2010 Paul was elected to the NACC's Board of Directors.
Zack Taylor is the Director of Strategic Communications for
Cisco's
Contact Center Business unit located in Iselin, N.J. In this role, he is responsible for planning, development and communication the unit's business-relevant solutions to key internal and external constituents. Prior accountabilities include roles in AT&T's Sales Channel, where he was a Global Account Manager in the Financial Services and Banking Industry and Integrated Solutions Organizations. He was a founding member of Avaya's Global Strategic Solutions team and also the General Manager for Avaya's Contact Center portfolio.
Zack is a featured
Cisco blogger
and a published author on numerous call center technologies. He has appeared on National Public Radio discussing the value of technology in supporting customer relationships, and is a frequent speaker in the call center and collaboration marketplace at industry and customer events. Zack currently has authored seven approved and two pending U.S. patents and four European patents on call center innovations. He is a Satmetrix-certified Net Promoter® practitioner and a Certified Customer Experience Professional (CCXP).