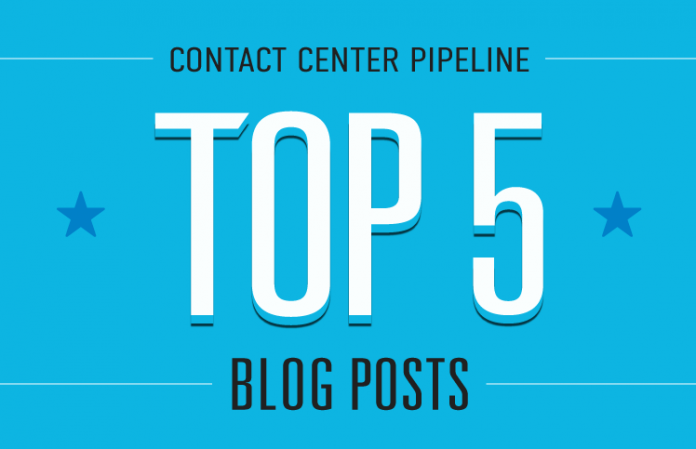 Our most-read posts in July included something for everyone—including insightful suggestions for improving employee engagement by top industry leaders; a two-step process to help you stay on target to meet monthly or weekly service level goals; a look at how customer experience is driving new levels of business growth; why customer satisfaction survey data isn't as reliable as it once was; and the difference between visionary vs. radical leadership (and why you need to be both).
Contact Center Executive Outlook on Employee Engagement
Employee engagement continues to top the lists of management challenges—and with good reason. It's a complex issue that directly influences the business—positively or negatively—through staff retention, productivity, schedule adherence, workplace culture and morale, service delivery and customer experience.
Two Steps That Will Improve Your WFM Outcome
Most of us WFMers work to achieve a service goal for every single interval of every single day. We do this by reforecasting regularly and optimizing schedules until there's nothing left of extra capacity. But sometimes management is only looking to meet service levels at the monthly rate, and they are not down in the weeds with the WFM team every day. This means they may not react so harshly if the goal is missed for a day or week, but once the month-end report comes in, that Service Level result starts getting all kinds of attention.
How Customer Experience Can Drive Topline and Bottomline Growth
For decades, the quality of products and services reigned king as the primary driver of customer loyalty and business growth. In today's digitally driven experience economy, however, there is more competition, yet less differentiation than ever. Very few offerings are truly unique. Modern consumers look beyond just products, instead differentiating and making buying decisions based on customer experiences.
Customer Satisfaction Survey Erosion
In today's world, the customer satisfaction survey is a given. Some businesses (Lyft, Airbnb) rely on it as part of the model, and could hardly exist without it. Others may not have the same degree of reliance, but are nonetheless diligent (and persistent!) in requesting feedback after every service transaction. Customer feedback today drives purchase decisions, determines employee bonus amounts, and has spurred a cottage industry of people that collect it, analyze it, report on it and help others improve it. It is part of the corporate fabric of every service organization.
Lost in the Labyrinth: Visionary or Radical?
Today's contact centers must go deeper into the organizational labyrinth and transform to be considered a strategic asset. This transformation must be influenced by those responsible for running the operations as it is unlikely the executive level will be the initiator. In this installment of "Lost in the Labyrinth," I discuss how business leaders need to understand current state operational deficiencies and management issues. They must challenge themselves to be both visionary and radical!