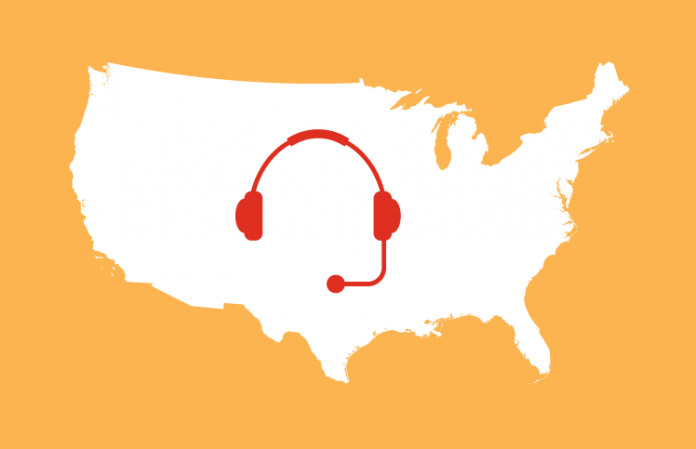 Contact Center Nation is all about passionate fans of the customer experience. We are always looking to talk to members of our tribe. These folks subscribe to the level of going above and beyond continuously to deliver the ultimate customer experience everyday. This month, we wanted to spend some time on the agent side of the house and explore how Agent Empowerment contributes to happy customers.
In doing some research on this topic, a colleague suggested connecting with Petra Wise, Director of Customer Service at ezCater, recent bronze winner of the Stevie Awards for Customer Service Training Team of the Year in Las Vegas this past February. They have built a strong reputation of empowering their agents to deliver exceptional customer service. Their agents are known as "Ninjas."
To achieve this, Petra says, "Our Agents are empowered to do what needs to be done to satisfy the customer. They operate in an environment of trust where the company has confidence in their ability to make the right decision without worry of repercussion. The agent can operate without fear of being fired or disciplined for their decisions and actions. The mentality is to do what has to be done within the call to solve the problem in real time."
In order to have these frontline agents be so successful, it requires the right combination of hiring and training. Hiring is a huge component to their success strategy. ezCater takes their time to find the right fit, never sacrificing quality. In the long run, it is well worth the time. Training reinforces this culture built on authenticity, transparency, genuine care, trust and confidence. The company has been built on a foundation of excellent customer service.
However, this is only half of the equation—the vendors they choose to work with factor heavily into the picture. There are a multitude of challenges in providing service and support for a product that you can't really control. This is an even bigger testament to the work they do. Providing a healthy and robust end-to-end customer experience is everything.
They have a network of over 60,000 caterers across the country. A lot goes into evaluating the caterers they choose to work with including a good online presence and positive social media reviews. Knowledge is power in the marketplace and they want to know and work with as many caterers as possible.
So many factors can influence the catering experience for ezCater's customers and partners: weather, traffic, food expectations, set up preparation, etc. These agents are on a virtual tight wire to help make the process as smooth as possible and they walk that line with grace and precision. Agents are empowered to quickly sift through any situations that comes up situation, make the appropriate response, and maintain communications between the parties.
As an organization, they have experienced explosive growth. Launching in Boston 10 years ago, they have five call centers; four in the United States and one abroad in the Dominican Republic. The consistency in the volume is never compromised.
The mistakes are even more powerful teachers than the success stories. They use these as building blocks for a better future experience. Petra added, "Mistakes are why we have been so successful. We have learned to never make the same mistake again. These experiences teach you to avoid the pitfalls in the future. We learn and move forward with the wisdom and knowledge to do better next time around."
For her own personal success story, Petra credits her strength in being able to work with all different types of people, and her goal to always be learning and growing. She also prides herself in being insanely helpful. We certainly found her to be just that—passionate and enthusiastic beyond measure. No wonder this organization is so successful. Kudos to the great work you are doing!
Want to hear more from Petra? Join us on October 3rd for the Boston stop of the Ideas & Innovations Tour.
Valerie McSorley is the Founder & Producer of
Contact Center Nation
. She has over 20 years experience planning and producing high quality, executive level events with a niche portfolio in Contact Center, Customer Service & Customer Experience meetings and conferences.