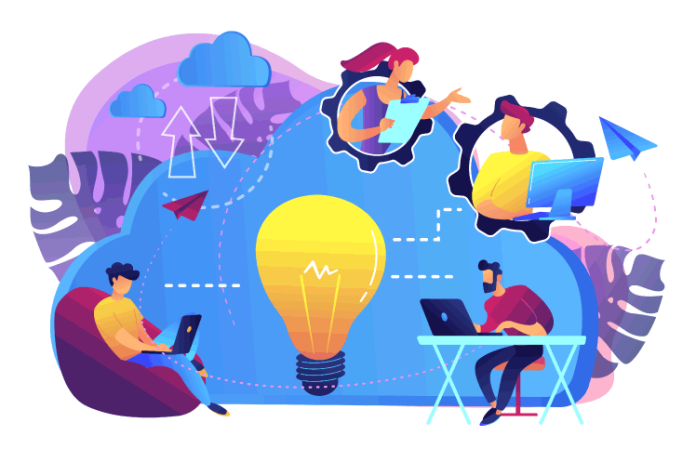 The COVID-19 pandemic's disruption has required businesses to adjust to managing a remote workforce while necessitating massive investments in cloud computing.
A highly flexible workforce supported by adaptive infrastructure enables businesses to be more effective and efficient, helping them optimize profits under unpredictable economic conditions.
Many businesses initially thought the end of the pandemic would mean a decline in remote work. However, a report from the U.S. Bureau of Labor Statistics (BLS) indicates 60% of companies that increased their share of remote employment anticipate maintaining that high level going forward.
Many businesses are prepared to benefit from the advantages this brings thanks to the anticipated 22% growth in public cloud services, which is expected to reach $482 billion in 2022 as reported by Gartner.
The name of the game is still remote work. But, with all the pieces in play, how can employers, managers, and employees come together to win?
Communication is Key
"The greatest problem in communication is the illusion that it has been accomplished." – George Bernard Shaw
Challenges with effective communication between managers and employees have been around since the dawn of the first employer/employee relationship. However, remote and hybrid work have exacerbated the problems surrounding effective communication.
It is critical to find efficient and engaging ways to communicate to colleagues in ways that do not distract from the tasks at hand.
Fortunately, many companies have begun to scale back the constant barrage of video meetings in favor of a mix of video and phone calls.
This is not to say video calls don't still hold great value—face-to-face contact, even over video, is still incredibly important when 55% of our communication is nonverbal and facial cues and body language remain key to good communication.
Next, rather than relying on email, businesses can leverage quicker and simpler communications platforms like Slack and Microsoft Teams.
These systems allow employees to quickly connect individually or in teams, sharing information and data without the formal structure often seen in emails.
For communication, the easier it is to achieve, the more effective it will be.
Use What You Paid For
It would be incorrect to assume companies have gotten every last bit of value from cloud systems considering the large investments made in them.
However, according to a study by The Standish Group, due to inadequate post-implementation planning and a lack of skilled resources, 45% of software features are never used.
And businesses are discovering that a sizable portion of those systems' functionality is largely underused, leaving them with underutilized investments and huge amounts of untapped potential.
Unfortunately, new technologies and digitization can't make a business more productive; businesses also need to properly integrate these technologies into their operational procedures and consider how to make the most of their use.
A crucial initial step is to perform a thorough inventory of all the systems in the technological stack and assess their functionality.
There may be multiple degrees of duplication and redundancy, allowing for system consolidation, cost savings, and an improvement in the usability of the systems that remain.
Another step is to periodically examine existing unused functionality for its suitability to the business.
Embrace the Gig Economy, Flat Organizations
Companies that have embraced the hybrid or fully remote work model have been able to take advantage of a much larger and diverse talent pool.
This, in turn, has increased their ability to quickly staff up for open positions as opposed to organizations that have limited themselves to more traditional work structures.
While a remote work arrangement is not possible for all businesses and all positions within an organization, remote work is ideal when staffing for a contingent or on-demand workforce.
Highly specialized IT professionals and other specialist skillsets are great examples of being well suited for remote work. They are also critical to supporting other remote workers; "walking the walk" helps them identify with and resolve users' problems.
Taking advantage of this type of flexible workforce allows organizations to staff on-demand, only bringing in those resources and expenses when needed.
This approach also allows businesses to adopt flatter organizational structures, allowing them to quickly reorganize teams and respond to changes, both internal and external.
Combined with effective cloud-based solutions, a flat organizational structure also allows for greater efficiencies by allowing for fewer layers of management, reducing costs and bottlenecks, increasing decision-making timelines, and improving communication.
Think Like a Start-Up
The competitive environment has been altered as the use of cloud-based solutions has accelerated.
The most advanced cloud-based technologies are being fully adopted by smaller, younger, and more agile businesses without the need to migrate complicated business processes from older legacy systems.
This cloud-based preference has also given savvy businesses the chance to compete more efficiently against larger, more established rivals.
Since older legacy systems cannot match the efficiency and flexibility of modern cloud-based solutions, it is crucial for all businesses to review them and their attendant processes to avoid being hampered by these outdated technologies.
A review of legacy systems is crucial in hyperinflationary circumstances when businesses need to streamline operations and increase efficiency.
Businesses that invested in cloud-based solutions can readily automate operations, boosting quality and efficiency and freeing up staff members to devote more time to activities that generate revenue.
To increase employee productivity, businesses need access to information on demand. Many cloud-based solutions include self-service capabilities, allowing users to do everything from accessing and updating their own human resources records to accessing vital company data to carry out their job duties.
But many businesses impose access restrictions on these systems because they mistakenly believe complex hierarchical approval processes and access privileges will guarantee compliance and management job justifications.
Unfortunately, many of these permissions structures date from earlier eras and are no longer needed with the more sophisticated system controls that exist today. Therefore, it is worth having IT staff configure online solutions to achieve productivity gains made possible by these self-service solutions.
Conclusion
A global pandemic has already worn many businesses thin; now they must contend with market instability and soaring inflation.
However, due to the pandemic, many businesses have made operational changes that allow them to benefit from the lower costs and higher productivity of cloud computing and a remote workforce.
To effectively maximize the returns on those investments, businesses must now maximize the functionality of these solutions, embrace hybrid work models, and commit to implementing constant new evolutions of operational techniques and human capital strategies.
The businesses that can successfully make these ongoing changes will not only succeed but also realize enormous value.
While not every job or industry will ever be 100% remote, companies can still leverage cloud solutions and apps to continue enabling workers—both remotely and in the office.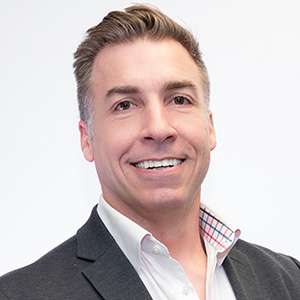 Simon Dealy is CEO,
HIRE Technologies
. Simon leads HIRE, building Canada's first and only public consolidator for staffing, HR consulting, and SaaS technology solutions. With 30+ years of experience in professional services, Simon has successful track record of international growth mandates and capital raises.