There has always been, and will continue to be, a blend of predictability and unpredictability when managing inbound customer contacts.
When there is a planned event, like a new product or service launch, upgrade, price or service change, acquisition or closure, an organization can expect more customer inquiries, including web traffic.
But there are issues and questions that suddenly crop up, like with a product, service, or payment, or worse a data breach or other disaster.
…the past 36 months have taught contact centers that it is unpredictability which is truly the new normal.
And that predictability and unpredictability applies for the multiple live agent and self-service outreach channels customers use.
Think of ourselves as customers. Do we not use and flip around between the voice and text-based channels at our fingertips? And yes, even go to the branch, counter, office, or store?
If there is anything the past 36 months have taught contact centers, it is unpredictability which is truly the new normal.
So, how can contact centers best plan and respond to customers in this environment? For guidance we reached out to those companies that have invested time and resources in helping them, namely the vendors of inbound solutions.
We recently had conversations with:
Laura Bassett, Vice President, Product Marketing, NICE CXone
Wendy Close, Vice President, Product Marketing, Talkdesk
Fernando Mousinho, Senior Director, Contact Center Product Management, Cisco
Janice Rapp, Vice President, Product Marketing, Contact Center, 8×8
Vasili Triant, Chief Operating Officer, UJET
Q. What are the top three trends that you are seeing with inbound customer contact? And what are their drivers?
Laura Bassett:
1. Self-service. As our lives have shifted online, most customer interactions start long before the first human or bot-assisted interaction that involves the traditional contact center occurs.
When a needs event happens – for example, a consumer has questions they need answered, they want to place an order, or schedule an appointment – most consumers will search online or scour your website to find a solution on their own.
By and large, customers crave instant resolution with the availability and access to information via the web. Being digitally inclined, customers are turning to self-service options to resolve issues on their own.
Contact centers must take the next leap in customer experience (CX) to create frictionless experiences.
They can do so by intelligently meeting customers wherever their journeys begin, enabling resolution through data-driven self-service and tools like help centers, chatbots, or intelligent virtual assistants (IVAs) that empower customers to solve simpler, more common requests on their own. This reserves agent-assisted interactions for more complex or higher value interactions.
2. Omnichannel approach. As our lives have migrated to the online world, more contact centers are taking an omnichannel approach to service and training.
While many customers still prefer phone support, digitally native consumers' service preferences are shifting to meet the rest of their daily digital lives. Channels like chat, email, social, and even messaging apps like WhatsApp are becoming more popular than before due to their flexibility and often shorter wait times that improve the CX.
Overall, we are seeing more need to support a customer journey that will contain multiple different channels and can take hours or even days.
Customers expect that the contact center has insight into and knowledge of the entire journey regardless of channel. That it can support switching channels as needed while retaining context throughout a journey that may involve many self-service and agent-assisted voice and digital channels.
3. Artificial intelligence (AI). Companies will increase their reliance on AI for both the customer and agent experience.
On the agent side AI can help relieve understaffed contact centers and curb employee burnout. This can include automating repetitive, predictable tasks, and using previously collected customer information to offer solutions as well as supporting the agents by offering "next best action" tips and real-time suggestions based on the conversations with the customers.
Contact centers increasingly lean on AI for resolving customer issues to improve the CX with fast resolution in self-service: not just by automating common tasks to provide quick resolution but by leveraging past conversations to train and develop bots and expand their capabilities. They can then ensure the customers are connected to the right agents, when needed, using AI-driven matching algorithms, avoiding extensive wait times and reducing costs.
Wendy Close:
1. AI. AI will continue to impact the contact center as it is applied to more and more "jobs to be done" in the contact center.
We believe that 80% of interactions with customers will have some form of AI automation within the next two years. This is being driven heavily by economics, as self-service automation interaction is a much lower cost than an agent interaction, and the ability to apply AI to the agent experience helps agents resolve issues quickly and correctly.
2. Cost center to profit center. With CX among the strongest drivers of customer loyalty, the contact center's status in the organization will continue its ascent to CX epicenter.
Loyalty and lifetime value campaigns will increasingly be coordinated between marketing departments and outbound contact centers, with AI-equipped agents driving cross-and upsell campaigns.
3. Call center to customer center. The traditional walls of the contact center will further break down, allowing every employee to serve the customer, whether in a corporate office, a bank branch, or a retail store. The customer is at the center and their experiences with a brand will become more connected. This is being driven by elevated customer expectations and the need to compete on CX.
Fernando Mousinho:
The ongoing drivers for contact center engagement have always been about two dynamics – efficiency and effectiveness, and the proper balance between the two.
The top three drivers affecting inbound contact today include 1) hyper-personalization, 2) automation at the right junctures, and 3) augmenting agent interactions with AI to provide higher-order customer service.
Janice Rapp:
We've reached a tipping point in customer self-service usage. The majority of today's consumers prefer not to interact directly with a person to resolve their issues. According to Gartner, up to 85% of interactions now start in self-service. Consequently, digital self-service tools such as AI bots are emerging as leading customer engagement channels.
The last couple of years have accelerated the longstanding trend towards self-service and digital —Janice Rapp, 8×8
A second trend we are seeing is that the use of live services across all digital channels is increasing. The annual Dimension Data CX Global Report confirms this increase from 2020 to 2021. According to the study, contact centers are now providing a choice of nine channels, up from eight in 2020.
What's driving this? The last couple of years have accelerated the longstanding trend towards self-service and digital as customers were required to stay at home and conduct more of their lives online. And this trend shows no sign of decreasing.
A third major trend is that demand for phone support shows no sign of disappearing. Metrigy reports that nearly 40% of digital transactions require escalation to live agents.
But the nature of phone support is changing. When customers do reach out via the phone, it's for complex customer queries, so the stakes for these moments are higher than ever.
To meet the escalating demand for exceptional phone-based experiences, agents require access to quality management and coaching tools, as well as knowledge management and collaborative tools that connect agents to subject matter experts in other departments.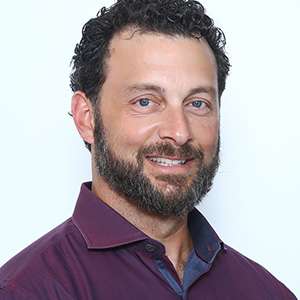 Vasili Triant:
Today's most important trend among leading brands is combining AI with human capability. Contact centers are leveraging automation – not to replace agents, but to increase their productivity and satisfaction. Inbound customer contact can get hectic, especially in industries like travel and hospitality.
When thousands of customers reach out simultaneously, employees get tied up with authenticating identity, collecting background information, and looking for solutions. The end result: long wait times and stressed-out agents.
With AI on their side, tedious tasks can be automated and free up agents to focus on what they do best: relationship building and managing more in-depth conversations. Productivity goes up, stress goes down. This is good for business, as happy employees are proven to do better work.
A second trend we're seeing is that brands are upgrading their contact centers to the cloud. With cloud capabilities, brands are able to expand the number of communication options through which customers can reach them.
Work-from-home agents can communicate with customers from a single interface across multiple channels — including inbound and outbound phone calls, SMS, video, live chat, social media communication, and more – entirely over the internet.
Lastly, the third most popular trend we're seeing is the rise of personalization. Brands are shifting their mindset from providing customer service to customer care.
By leveraging tech to collect and assess data, agents are able to individualize the experience for every customer. Information like device details, customer journey data, account status, and more is used to guide employees in knowing their callers on the line, their customer history, and how to best help them.
Q. What is the split between self-service and live agent customer response, is it changing and why?
Laura Bassett: While live agents will continue to play an integral role in the CX, research from the Harvard Business Review shows that 81% of customers try to take care of matters themselves before reaching out to speak with a representative.
Our recent live surveys show a preference of about 86% of consumers starting with some form of self-service.
Consumers are increasingly reliant on self-service options for quick fixes and simple tasks to save time and avoid lengthy waits. They expect instant results and know that the Great Resignation is causing staffing concerns on top of brands that are still trying to adapt to pandemic-era turbulence.
Most consumers will trust chatbots, help centers, and self-service tools on a company's website, if designed properly, to quickly resolve minor issues instead of waiting for agents' help. These self-service tools work in tandem with agents – freeing them up to take on complex inquiries and allowing customers with difficult requests to get quicker help.
Wendy Close: Many contact center leaders estimate that AI-enabled self-service tools can cover 30% of customer interactions right now. As companies grow in their experience, deploying AI and expanding the areas where AI impacts the agent desktop, that percentage will grow.
Gen Z and Millennials expect companies to have self-service capabilities that are not just fast but which gets them the right answers the first time. They don't want to talk to a live person if they don't have to. Combine this with the fact that call centers can address their hiring and retention challenges by infusing AI in every part of the contact center and it is a win for customers as well as companies.
Fernando Mousinho: The split varies by industry and customer type and is dependent on the complexity of the interactions that a company must support.
Live assistance is now the last step in customer contact rather than the first.
—Fernando Mousinho, Cisco
That being said, the split between self- and assisted service is changing with better forms of automation, AI, and digital engagement allowing customers to be served in the way they choose proactively first versus live assistance.
Live assistance is now the last step in customer contact rather than the first. This process causes the contact center to become what is known as an "exception center", handling those outliers that cannot be automated. AI-powered bots are enabling self-service options to become a lot smarter, but human agents are becoming even more so.
Janice Rapp: Without a doubt contact centers are becoming more automated. According to Metrigy research, 92% of contact centers use live agents only to handle complex and specialized interactions.
Self-service usage continues to take a growing share of total interactions, as customers increasingly prefer (and expect) quick, convenient service on a 24/7 basis. Businesses that are able to deploy intelligent automation to handle routine customer inquiries have a tremendous advantage in reducing operating costs.
At the same time, demand for traditional phone support shows no sign of disappearing. Metrigy reports that nearly 40% of digital transitions require escalation to live agents, while 65% of consumers strongly agree with the statement, "I want to have the ability to speak with a human when I want to," according to the Dimension Data 2021 Global CX Benchmarking Survey.
Vasili Triant: Today, many organizations view customer service as a cost center. Automation seems like an easy route to solving the workforce shortage or to lower spending on agents who tend to quit quickly anyway.
However, automated self-service alone isn't getting the job done. In fact, it can often lead to increased customer frustration if it doesn't resolve the customer's issue or sends the customer into an endless loop of questions or needless information.
On the other hand, some brands are hesitant to implement any digitization at all. Without tech, the reliance is 100% on agents – and when the need for support spikes, it's impossible to meet the demand.
Companies should prioritize a middle ground. Self-service options are perfect for simple inquiries such as account updates, shipment questions, etc. Chatbots are also helpful for collecting the tactical information needed for a human to resolve the issues.
Live agent customer response will always be essential though for more complex situations – such as an order error – that require human connection, trust, and empathy.
Although a middle ground is ideal, companies must be wary of fragmenting the customer's experience. Transfer from self-service to live agents should be easy and seamless – with no need to reauthenticate or re-explain. The agent should have full context from the self-service chat and be able to quickly move forward with resolution.
Q. Of the live agent channels (digital and traditional voice) which ones are gaining or decreasing in popularity and what factors are causing the changes?
Laura Bassett: Digital channels, especially chat, have been gaining popularity for years and that demand has been vastly accelerated by the COVID-19 pandemic.
With limited time on their hands, and digital being an everyday part of their personal interactions, consumers are increasingly reliant on digital communications as opposed to traditional phone calls.
Customers' desire for instant gratification is higher than ever, meaning they are less likely to wait on hold for a phone agent – which doesn't bode well considering that hold times have increased significantly.
Chat takes place in real time, so customers get direct agent assistance without the burdens of phone support: awkward silences and long wait times.
Furthermore, agents can multitask with two or three chats at a time, increasing efficiency and mitigating boredom at work. Overall, chat leads to happier customers and increased loyalty, and ultimately, higher revenue growth.
Wendy Close: While voice remains the predominant channel for customer service interactions, digital interactions are increasingly gaining ground as a preference for both customers as well as businesses and are expected to overtake voice in this decade.
There are a number of reasons why digital channels are becoming increasingly popular. These include:
1. Generational preferences. Millennials recently overtook GenXers as the largest generational demographic in the United States, with the Gen Z population expected to overtake Millennials in the next 10 to 15 years.
Both Millennials and GenZers are digitally native and grew up preferring to engage and interact digitally. This generational shift has been a forcing function for many businesses in their digital transformation efforts as they strive to connect with these generations of customers.
GenXers as well have increasingly demonstrated a preference for digital engagement, increasing the pressure on businesses to offer digital engagement options to this demographic.
2. Call deflection. With call volumes reaching new highs during the pandemic, and with the inability of businesses to staff to handle that call traffic due to significant labor shortages, businesses have been looking for ways to deflect calls towards digital interactions.
…digital agents can handle multiple digital interactions simultaneously.
—Wendy Close, Talkdesk
While agents can handle only one voice call at a time, creating potentially long wait times in queue for other callers, digital agents can handle multiple digital interactions simultaneously.
This ultimately increases a contact center's overall capacity and allows more customers to be handled by a finite group of live agents. Increased digital engagement also significantly reduces cost by reducing the use of calling minutes and associated calling infrastructure.
3. Opportunities for automation. Opportunities to automate a large portion of digital interactions by leveraging AI empowers businesses to significantly scale their call center operations without a dramatic increase in staffing.
AI-powered bots can automate and handle the most common sales and customer service interactions, selectively elevating them to live agents when needed.
Additionally, AI-powered agent assistance tools such as knowledge management and suggested responses/actions can help digital agents complete their interactions quicker and more effortlessly. Which increases their bandwidth to handle more digital interactions while saving time and costs for the contact center.
Currently, email and live chat remain the predominant digital channels for interacting with sales, customer service, and support.
However, social messaging channels, such as Apple Business Chat and Google Messages, as well as WhatsApp, WeChat, Facebook Messenger, and Twitter Direct Messages, are becoming increasingly popular as a means to engage and interact with companies. This is pushing companies to adopt support for the widest possible number of channels for customers to engage with them.
Fernando Mousinho: Because of the value of synchronous engagement, messaging channels and chat are gaining in popularity as email is beginning to trail off. Consumers appreciate immediate and synchronous support versus waiting for answers hours or days later.
The explosion of messaging channels in the lives of consumers (particularly younger ones) have required companies to rethink their process of customer engagement and for vendors to support more channels. Simply put, consumers want to message their suppliers as easily as they would message a friend.
Janice Rapp: Our most recent contact center survey confirms that while customer contact channels are constantly expanding and shifting, some channels–namely phone, email, and chat–have more staying power than others.
Messaging and video have also quickly become top channels for customer engagement, in part due to the customers' desire for more proactive and personalized digital engagement, but remain used at lower rates than the top three, according to the survey.
Use of social media as a customer contact channel is also gaining popularity especially among Gen Z and younger customers. 50.8% of contact centers surveyed now offer full social media support, according to Dimension Data.
Vasili Triant: Today's customers prefer to communicate on mobile devices — especially the channels where they are most comfortable. In fact, 90% of consumers expect an online portal for customer service and nearly one third of customers report sending a mobile/SMS message to the company requesting assistance.
However, customer preferences on digital or traditional voice vary. For millennials, the digital experience is a priority, as 79% of them are more inclined to buy from brands that have a mobile-responsive customer support portal. In fact, 57% of customers would rather contact companies via digital media, such as email or social media, rather than use voice-based customer support.
When it comes to prioritizing digital or traditional voice, the key is to understand your audience and its demographics. Often, you'll need an element of both – but blending all channels for a unified brand experience is critical.
Q. What are your recommendations when choosing, deploying, and using inbound applications?
Laura Bassett: Efficiency and productivity are key when choosing an inbound application and utilizing AI is the future of contact center applications.
Customers will no longer tolerate pandemic-era disruptions and mishaps – a recent Forrester Research report found that 55% of consumers believe brands have had more than enough time to adjust to the effects of COVID-19. With brands trying to keep up with evolving customer expectations, contact centers must find software that supports agent productivity and self-service equally so as to not fall behind in the digital transition, meaning AI is now a necessity, not a novelty.
Brands will also benefit from long-term investments in digital channels – both agent and AI-based – from chat and email or chatbots and help centers as customers seek to answer their questions and solve their inquiries on their terms, not at the company's convenience.
Lastly, completeness of the platform or solution is key. This not only includes flexible voice and digital channel options, but also the complete analytics and underpinning of AI to continually understand and improve on the experience offered.
There are many digital channels, and consumer favorites can change quickly and often. Having a solution that can accommodate many channels, inform you on preferences, and add new digital channels easily and quickly without requiring major retraining for agents is key.
A platform that provides native options for digital channels and self-service, as well as automation and workforce engagement e.g., Workforce, Quality, and Performance Management and open interfaces that facilitate integration when needed also reduces administration effort and positions the contact center well for fulfilling future business needs. Scalability and reliability are must haves as is the ability to fulfill any compliance and security requirements.
In particular, companies should consider lessons learned in the pandemic – how flexible the contact center platform is in terms of supporting remote locations or home-based agents. While we all hope it is over – it is always better to be on the safe side and have the capabilities needed should it recur.
Wendy Close: If an organization hasn't done so already, we recommend moving to the cloud. Legacy, on-premises call center systems will eliminate any hope of delivering great CX.
Shortlist CCaaS (contact center as a service) vendors with Gartner MQ and Forrester Wave leaders. Work with a vendor that takes the time to understand your business, has a detailed implementation process, and provides options, so you can execute your digital transformation strategy at your own pace.
Evaluate the software for ease of use and ease of implementation to determine time-to-value. Agents should require minimal training. A solution with a "single pane of glass" makes all the difference.
Also, ensure the software empowers the frontlines of your business with the flexibility to make rapid changes as business evolves. Be able to make those changes with "clicks not code," so you don't need to rely on IT or systems integrators.
Lastly, confirm the vendor understands the nuances of your specific industry because there's no "one-size-fits-all" solution.
Fernando Mousinho: Several best practices should be front and center when addressing inbound applications. Foremost should be ongoing inspection to identify automation candidates to ensure that only interactions that require live assistance find their way to contact center agents.
Leading organizations also have shifted away from metrics that measure agent efficiency (handle time, etc.) to those that reflect overall CX, most notably first contact resolution (FCR). It's important that contact center agents' compensation be tied to the corporate CX, such as Net Promoter Score (NPS). Companies should continually review the feedback from agents in terms of the tools they need in order to serve customers better and ensure agents' skills are updated to provide the best CX possible.
Finally, with the majority of agents still working at home, providing the best infrastructure possible to ensure stable connectivity to corporate resources is essential.
Janice Rapp: We recommend a focus on the entire customer journey. This goes beyond just adding new channels or talking about omnichannel support. It means creating a seamless customer journey across assisted and self-service channels. It also means gaining a full view of the journey across the entire organization– beyond contact center interactions.
To accomplish this, businesses have an increasing need to bring in more data from more sources. That's why there are more and more conversations around customer data platforms (CDPs) because a rich integration framework is needed.
You need rich data to provide agents with the data and context they need to stay connected and informed at all times. Agents also need a unified desktop for a 360-degree view of the customer. This enables optimal effectiveness and empowers agents to resolve all types of issues.
Vasili Triant: Business process change is necessary to get the full value out of inbound call center applications. While many brands are implementing cloud contact center technology, they're unclear how to drive the most value from their new capabilities.
Historically, call center agents rarely have the data needed to provide an efficient and personalized experience, never mind solving problems in a timely manner. When agents are equipped with data from the entire customer journey, they have real-time insight into the customer's last touchpoint with the brand, what problem they were looking to solve, and the status of their case for individualized service.
WHAT LIES AHEAD?
Looking down the path, we asked leading industry vendors what changes and innovations would contact centers expect to see with inbound products over the next couple of years? And what factors would be driving them?
Laura Bassett, NICE CXone:
Inbound products will look for even more ways to utilize AI to increase agent productivity. With staffing shortages and employers looking for ways to decrease burnout, enterprise CX companies will leverage AI to improve the customer and agent experience, from a range of self-service options to the automation of redundant tasks and AI-sourced solutions recommendations.
Additionally, contact centers will become increasingly omnichannel and automated because of recent digitization and customers finding more ways to reach out, given the recent poor reputation of phone support.
Inbound products will gain support for more channels, including phone, chat, email, and social, and support diverse, cross-channel training for agents to help contact centers increase productivity and create continuity across the business.
Wendy Close, Talkdesk:
In terms of changes and innovations we expect to see a continuation of the trend of unified, end-to-end platforms in lieu of individual point products that are cobbled together.
Only a unified platform can deliver a "single pane of glass" with one UI and login globally, so agents have all the information they need to help the customer in one place (that means no more swivel-chairing to multiple screens). A unified user experience can also make adoption easy, deliver maximum efficiency, and ultimately, a superior CX.
Fernando Mousinho, Cisco:
The ongoing march of automation will continue to reduce unnecessary interactions that require live assistance from the contact center.
AI has already played a large role in the systematic reduction in interactions that should be automated. Expect significant acceleration in the acquisition of real-time-relevant context in the form of acquired insights from all aspects of the customer journey.
Though contact centers have been a rich area of customer insight, the cloud's ability to acquire large amounts of data, supported by massive processing power, will produce greater context for live assistance. Contact center agents will be able to support interactions with greater empathy and focus on problem solving that initiated all interactions to begin with.
Janice Rapp, 8X8:
Composable architectures help contact centers keep up with a lightning pace of change, allowing you to design for continuous improvement in a way that's flexible and scalable.
With composable technologies, contact center design, implementations, and operations become a continuous process.
You can easily add, adjust, or remove new services as customer and business demands shift.
A great place to start is with agent and supervisor workspaces based upon composable technologies to create streamlined, automated workflows that present agents and supervisors with what they need, when they need it.
Supervisors can customize or adjust every part of the contact center while minimizing disruption to business operations. As a result, you gain employee productivity while improving the CX.
Vasili Triant, UJET:
Fully cloud-based contact center technology allows a company to easily scale up or down based on demand, all while maintaining the highest level of data security possible.
Brands are able to add new features in weeks: as opposed to months or years on legacy systems. Most importantly, they're able to offer a seamless CX no matter the level of channel switching.
In the next couple of years we will see innovation in areas like AI, virtual agents, and multi-cloud. Starting with AI, it has always existed on a spectrum from algorithms to automation, machine learning, natural language understanding, and deep learning. But the public perception of AI is on the high-end of that spectrum, associated with truly autonomous intelligence.
AI in the contact center is becoming more simply "automation" of tasks or removal of the mundane tasks but is it really "Artificial Intelligence" as we know it from movies and true definitions? Not really, but having AI handling select tasks frees up agents for more complex actions.
Conversational AI, virtual agents, and chatbots are important automation tools for the contact center but it is important we focus them on the actions that will deliver the most value to the customer.
For example, in the early 2000s we saw many companies put voice automation into play. However, consumers eventually rejected it and companies went back to more live answering. Now we are back to automation but with the promise of more accurate routing and smarter intelligence in the algorithms.
Multi-cloud has been around for many years with the idea that you can use multiple clouds to support your application.
The reality though is much different. Applications are being written to proprietary services given by AWS, Azure, or GCP – leaving companies 100% dependent on that infrastructure.
With outages significantly impacting downtime of contact centers, in the near future we will see applications enabling better cross-platform support and redundancy.