The following Q&A is part of a series on creating a sustainable work-from-home contact center. Each post examines a vital technology that supports contact centers in the transition to a permanent remote-work model. Below, NICE CXone's Chris Bauserman discusses how AI-powered virtual assistants provide a more natural, personalized and frictionless experience for end customers. He also shares his insights on the work-from-home (WFH) challenges that the technology solves, along with key features, how to get the most out of it, and valuable advice on making a successful transition to a permanent WFH model.
---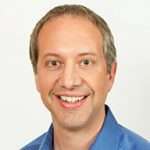 CHRIS BAUSERMAN
Vice President, Product and Segment Marketing for NICE CXone
NICE CXone Virtual Agent Hub
Q. What WFH challenge(s) does it solve?
With agents dispersed and working from environments that vary in terms of network connection and speed, contact centers face a complexity challenge at a time when companies' survival depends on speed and flexibility. AI-powered virtual assistants integrated into NICE's CXone solution can provide that flexibility while taking the load off of agents, so they can focus on the cases that need their attention the most.
CXone provides an integrated, consistent hub for deploying prebuilt AI voice and chatbots. That consistency is key for contact centers that want to deliver consistently excellent CX that adapts to the changing realities of their workforce and the evolving expectations of customers.
CXone's purpose-built AI engine—the first of its kind—measures customer sentiment, providing a more fulfilling virtual assistant experience and, using past agent performance, is able to route cases to the right agent for that specific customer and situation when the need arises.
Q. How does it add value for end customers?
Today, customers expect both speed and relevancy. According to our 2020 Customer Experience (CX) Transformation Benchmark, Consumer Wave, 8 in 10 consumers are more willing to do business with companies that offer self-service options, yet only 61% agree that companies are offering easy, convenient self-service. We've had the opportunity to help an impressive array of customers fill that gap while navigating the challenges of a remote, dispersed workforce. Thanks to CXone's unified interface and easy-to-deploy virtual assistants and easy-to-manage command center for contact center teams, they've become more effective than ever at delivering brand-defining customer experiences.
By letting AI do the heavy lifting and streamlining every aspect of operations, a marketing services company, for example, recently increased client acquisition rates and reduces onboarding time by 83% with CXone. NICE is helping contact centers satisfy end-customer preferences, providing self-service when they prefer it and matching them with the right agents for their case and sentiment.
CXone's Virtual Agent Hub ultimately creates more natural, personalized experiences for end customers. Supported by conversational AI, virtual assistants' IVR tools let customers speak naturally when they call a business. Once they share their case, call center managers can easily orchestrate a continuous contact flow that seamlessly transitions customers from bot to live agent as necessary, providing agents with the full context of the case. This all adds up to a frictionless experience for the customer.
And customers recognize the value of those experiences. NICE is positioned as a market leader in the Omdia Decision Matrix: Selecting a Multichannel Cloud Contact Center Solution, receiving the highest total score among competitors across the technology, execution and market impact assessments. It's a testament to how CXone's virtual assistant capabilities and full CXone solution are resonating with both customers and agents in a rapidly evolving WFH environment, and enabling exceptional customer experiences amidst those challenges.
Q. Tips for getting the most out of this tool?
Getting the most out of the Virtual Agent Hub is all about enabling higher value engagements. Users should be sure to make use of the conversational voice bot feature that greets callers to collect details whenever elevating to an agent. This will set the stage for success, especially during sensitive escalations.
Also, be sure your agents are familiar with the dashboards and features available to view the information about the customer and what they did before they reach the agent. These include powerful sentiment monitoring tools that can be used to eliminate blind transfers and offer a unified, simple experience for the customer. Studio actions can combine bots with live assistance, including providing that seamless transition of customer to agent with full context.
Choose the chatbot that works best for your business and the way you operate. CXone Virtual Agent Hub enables integration of prebuilt third-party AI chatbots and voice bots, like Google Dialogflow, so be sure to explore your options to find the best fit.
Q. Advice for making a successful transition to a permanent WFH model?
Consistency is key. Agents should leverage the same technology, follow the same processes, and deliver the same level of customer support. If you're still using paper processes, be sure to define new electronic processes before making the transition. When developing processes, make sure your agents have the right visibility. They need to be able to see their schedules, bid for shifts and request time off virtually from any location. For supervisors and workforce managers, this also means having the ability to generate forecasts, manage schedules and intraday activities, and run relevant WFM reports from home.
Reforecast often to ensure that your forecasts are aligned with your actual staffing needs. Be sure you are aware of any potential changes in contact volume or channel strategy that can impact staffing needs. While it's important to focus on immediate demand channels, like voice or chat, be sure also to manage deferred demand that can lead to higher volume in the contact center, such as email, social media, or even fax or back-office requests.
Finally, adopt a mindset of flexibility, and the tools and policies to support that mindset. Working from home makes it necessary to boost your ability to accommodate more extreme changes to schedules. If you haven't already, enable schedule change policies to ensure that your workforce management software offers rules that help you manage the process. Some tactics to explore include block and split-shift scheduling, shorter shifts, and visibility into availability points.
Next up in the WFH tech series: Knowledge management