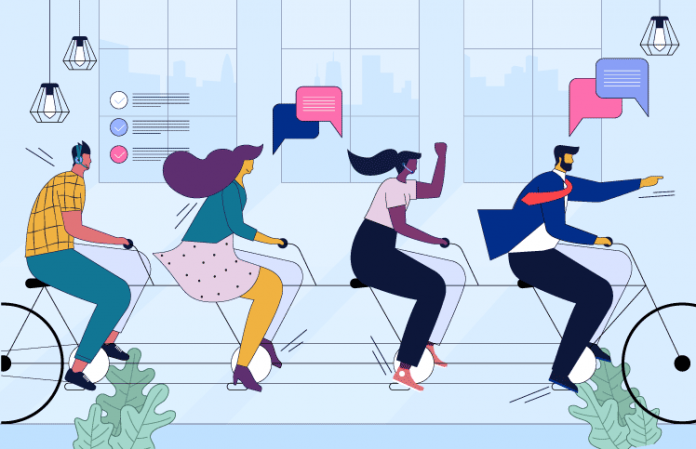 There are signs of spring everywhere. The little tree frogs are singing, flowers and trees are budding, the days are longer… all this to say there is change in the air.
Change is everywhere. Could there be much more change in the air than in our centers? Talk of agility in dealing with the changing times, remote workers, the pandemic and ever-expanding customer channels, safeguarding our centers, data security, employee safety and so much more is in the air.
Just like spring, we are on the cusp of many new beginnings. I hope we can work together to figure out what are future centers will look like.
Please enjoy the April issue.
---
Download the Full Issue
Contact Center Pipeline April 2021
To download the full issue and view all articles, a subscription is required. Your subscription helps us continue to publish in-depth, independent articles for the contact center industry that you won't find anywhere else. We appreciate your support.
---
FEATURE
Embracing Agility in the Contact Center
By Susan Hash
How can contact centers stay nimble while navigating a constantly changing environment? Ideas to enable agile thinking in your people and culture.
IDIOM INSIGHTS
This Little Light of Mine… Keep It Shining!
By Kathleen M. Peterson
Generate engagement momentum and fuel to "light the lights" of your frontline agents.
THE VIEW FROM THE SADDLE
The Times They Are a-Changin'
By Paul Stockford
Research indicates work-from-home has been a success. But once the pandemic is behind us, will contact centers try to slip back into "the way it's always been done"?
SUPERIOR SERVICE
Why Customer Service is NOT an "Entry-Level" Position
By Mike Aoki
As chatbots handle more routine transactions, the demand for higher-level skills is evolving the agent's role.
INDUSTRY OUTLOOK
Closing the Engagement Capacity Gap
By David Singer
The pandemic has left many businesses in a vulnerable state with limited budget and resources to manage ever-expanding customer channels.
CUSTOMER EXPERIENCE
Three Ways to Future-proof Your CX
By Candace Sheitelman
Safeguard your contact center and customer experience against whatever comes next.
DATA SECURITY
Customer Experience & Fraud Prevention: Dueling Priorities for Today's Contact Centers
By Christina Luttrell
How to deliver a frictionless service experience without compromising data security.
PERFORMANCE MATTERS
Quality Monitoring Is Suffocating: How to Breathe New Life into Your Program
By Neal Dlin
Customer contacts have evolved into more complex, emotionally charged issues. Does your QA scorecard reflect that change?
DIGITAL STRATEGY
How to Make Tech Support Faster and Easier—for Both Customers and Agents
By Tom Jones
Five smart solutions to create a low-effort, high-value tech support experience.
COACHING CORNER
Refine Your Coaching Technique with Listening and Observation
By Mark Pereira
Tips for delivering more effective coaching sessions.
LEADING THOUGHTS
Biometrics Can Do More Than Fight Fraud
By Simon Marchand
Balance the contact center's need for fraud protection with your customers' demand for a frictionless, personalized experience.
SPONSOR SPOTLIGHT
The Whole World Is Going Digital. So Why Is Your Buying Process Still Analog?
By Jeremy Watkin
The technology buying experience is undergoing a transformation and shift from analog to digital. Benefits of partnering with a CX solutions provider.
---
Please note: Contact Center Pipeline is a subscription magazine. To view all articles, please consider a subscription.
---
Thank you to our April sponsors: 2Ring America, 8×8, Aryaka, Calabrio, Customer Contact Strategies, Human Numbers, Intercom, Khoros, LANtelligence, Bold 360 by LogMeIn, MusicWorks, NICE inContact, Panviva, Pindrop, PowerHouse Consulting, ProcedureFlow, Service Agility, ShiftSmart, Strategic Contact, Ujet, Upland Software and Verint.
They help make Contact Center Pipeline possible!! Please visit all our sponsors in our Pipeline Directory!