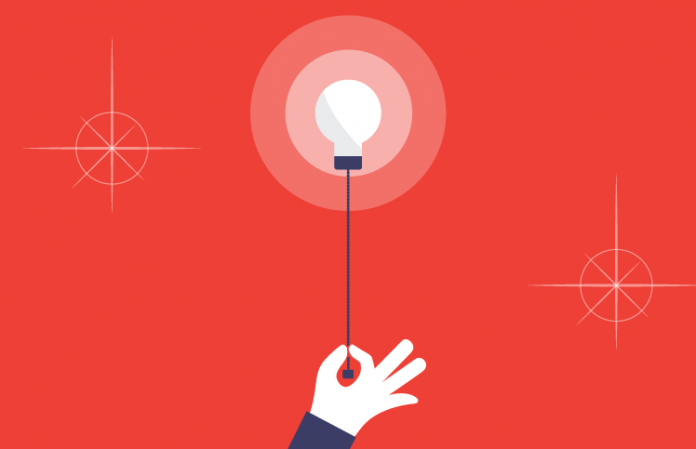 Innovation is a requirement in most organizations. Without innovation, businesses will likely struggle to stay relevant and even survive. Most of us have a mandate (implied or explicit) to be innovative. To deliver on that mandate, you need to understand your organization and how it treats innovation. This is particularly true in a dynamic contact center where change is a regular and important part of solving customer issues and creating excellent experiences.
A common tool used to learn about organizations is a maturity model. To advance an organization's maturity, we assess where we are and launch specific initiatives to move across the continuum. Many of these initiatives are innovative, requiring different ways of thinking and doing—hard and rewarding work! Now the challenging question: Do you understand your organization's tolerance for these innovation initiatives?
We came up with the Innovation Tolerance Model to help answer that question. Innovation tolerance is a model that helps map organizational attitudes and practices for how the business approaches new ideas. It also helps companies identify how tolerant they are across several dimensions, including budget, people, organizational design and culture.
Innovation is not a one-size-fits-all concept. The way that your contact center approaches innovation should be adapted to the appropriate level of innovation tolerance that exists within your organization. This article will introduce you to this concept and share ways to consider the model in your contact center.
Key Drivers of Innovation Tolerance
In our discussions about innovation, a variety of dimensions emerged that we wanted to incorporate into our model. The model is dependent on several factors, but the following are the key drivers.
Corporate Culture
Arguably the most important element of innovation tolerance is corporate culture—the beliefs and behaviors that determine how a company's employees and management interact. Culture is important to innovation because it indicates how the organization handles risk, diversity of thought, and the inclusion of new ideas.
Organizational Design
Another key factor in the model is organizational design. The very way that an organization is structured has a big impact on its ability to be innovative. For example, who owns innovation? Are there dedicated teams focused on innovation? Is it top-down, bottom-up, or does innovation happen at all levels? Almost as important is how information about ideas flow through the organization and what happens to those ideas.
Budget
Similar to organization design, but related to the prioritization and importance a business places on innovation is budget. Innovation relies on testing and learning new things, and that requires investment. When considering innovation tolerance, we want to know whether or not a budget is set aside for innovative ideas. Does the business use a traditional vetting process where all ideas must be stack-ranked and only the best ideas with the highest return on investment (ROI) can proceed? If there is a dedicated budget for innovation, what percentage of the total operating costs does it represent? How is it allocated?
People
Finally, a business is nothing without good people. While corporate culture influences the way people behave toward innovation, how a business treats its people is also important. How is diversity-of-thought encouraged? How are innovative people recruited, hired, trained, incentivized, rewarded and promoted? How are conflicts between innovative thinkers who may be trying to "think outside the box" and more traditional non-innovative staff handled?
Our Ranking Scale
We used the following four dimensions to create a 4-point scale. We chose a 4-point scale (vs. a popular 3- or 5-point Likert scale) because we want to encourage respondents to "choose a side" and not just think of their organization as average:
Organizations that excel in all four factors and are known for being innovative are ranked excellent.
Organizations that do well in the four areas, but still have some areas in which they could improve are imperfect.
Borderline organizations need to change the way they approach innovation in at least two of the factors.
Finally, dysfunctional organizations are those that have no internal role for innovation and misunderstand why innovation is key to their success.
The table below providers further details on the key drivers of innovation tolerance and our ranking dimensions.
Our Study Hypotheses
Now that we have developed a model, we plan to explore the idea further through a research study to reveal insights into the concept. As we plan for the study, we created a number of hypotheses. For example:
We believe that corporate culture is the most important factor in the innovation tolerance model: If the culture does not promote a safe space for healthy learning, it will not accommodate innovation.
We believe that compensation is the second most important factor in the innovation tolerance model. Employees will be unwilling to test and learn if their compensation is at risk. Innovative companies have found a way to demonstrate the impact and value of innovation, even if the experiment is not successful.
We believe that companies with a low tolerance for innovation will try to measure it using the wrong metrics (like ROI) or may not even try to measure it, expecting all innovative experiments to be successful.
What's Next?
Many people want to work for a company where innovation is valued, and understanding the nuances of what makes an innovative environment begins with understanding how much the organization can tolerate. From there, we can adjust our mindset accordingly and create action plans to advance our organization across the continuum.
As we prepare to launch our study, we want to gather input from other CX leaders who are interested in innovation. We want this work to be collaborative and result in a co-created study and, ultimately, model. We believe this will benefit so many of us who are change agents and always striving to improve the way we operate to deliver incredible customer and employee experiences. Please join our conversation!
Crystal Collier is an author, keynote
speaker, trainer and consultant
specializing in customer experience. She helps companies to design memorable, profitable experiences that transform customer and employee journeys.
Matt Tomlinson is a
researcher, speaker and futurist
specializing in artificial intelligence. He has helped leaders at the White House, Electronic Arts, and Indeed.com think differently about how technology, innovation, and product management can be used to solve business problems.