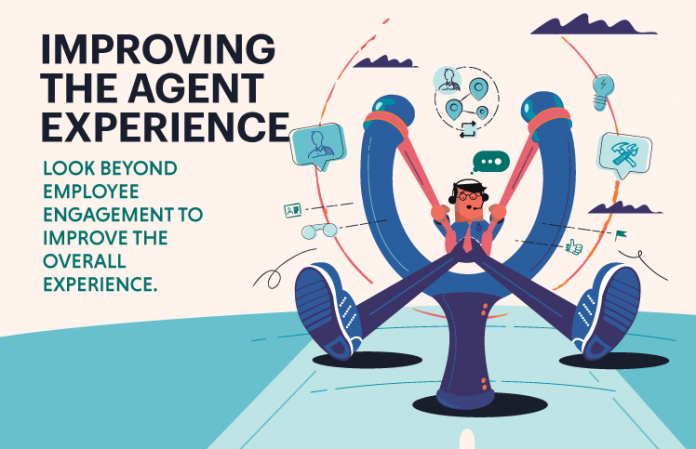 I always look forward to the new year and the enormous promise it holds. As 2020 begins, it's an opportunity to reflect on what we've accomplished in the past year, and the place that Contact Center Pipeline holds today as a strong contact center resource, with a large archive of independent contact center articles and research.
I'm very proud of all that we achieved in 2019, and it is our community of exceptional people that make it all possible; our readers, sponsors, employees and vendors. We begin 2020 with our completely redesigned website, offering easier access to our article and research archive. Our popular blog offering continues posting shorter form, timely information 3 times a week (Tues-Thurs), while our long form articles are published monthly on our website, digital issue and print issue.
Kicking off with the January issue, Susan Hash features the Employee Experience, and we bring the results of our most popular survey, back for its 5th straight year, the Contact Center Challenges & Priorities survey. Lori Bocklund breaks down the numbers and provides her veteran analysis of the industry's challenges and priorities. Don't miss this one.
I hope the New Year brings you much happiness.
---
Download the Full Issue
Contact Center Pipeline January 2020
To download the full issue and view all articles, a subscription is required. Your subscription helps us continue to publish in-depth, independent articles for the contact center industry that you won't find anywhere else. We appreciate your support.
---
FEATURE
Improving the Agent Experience
By Susan Hash
Look beyond employee engagement to improve the overall experience.
SPECIAL REPORT
Contact Center Challenges & Priorities for 2020: The Year of the Agent
By Lori Bocklund
Findings from our fifth annual survey reveal a strong focus on the agent experience.
IDIOM INSIGHTS
Operation Social Media… 2020
By Kathleen M. Peterson
Customers have never been more visible or powerful as they are today. How the organization handles social channels is important because social media critics are not going away… ever!
VIEW SADDLE
Contact Center 2020: Yesterday and Today
By Paul Stockford
Despite disruptive change, key contact center foundational technologies and strategies will always be relevant. Discussing technology and the Beatles with Cisco's Zack Taylor.
INSIDE VIEW
Annette Franz, CCXP
By Susan Hash
The industry pioneer and CXPA Board Chair shares her thoughts on the CX profession and the association's 2020 goals.
ECONOMICS VS HUMANITY
Are Microskills the Key to Surviving the Bots?
By Mike Dershowitz
The landscape of work is changing. Automation is creating more "microskills" that humans must learn and apply.
INDUSTRY OUTLOOK
The Contact Center Trends to Watch Out for in 2020
By Ido Bornstein-HaCohen
The application of intelligent automation is at the heart of key trends influencing customer service in the coming year.
LEADING THOUGHTS
How to Quiet the Ego and Lead with Humility
By Quint Studer
Bring out the best in your agents. Be the kind of leader that others trust and follow.
SERVICE AUTOMATION
Surviving Post-Holiday Returns
By Paul Selby
The holiday ride isn't over yet! How to maintain service quality during the high-volume post-holiday period and beyond.
DIGITAL TRANSFORMATION
A Checklist for Migrating Your Contact Center to the Cloud
By Sascha Mehlhase
A thoughtful game plan to simplify the migration process from planning to execution.
PIPELINE WALL OF FAME | Customer Contact Strategies
Celebrating Our Most Valued Sponsors
In recognition and appreciation to Customer Contact Strategies, our January 2020 Wall of Fame Sponsor.
---
Please note: Contact Center Pipeline is a subscription magazine. To view all articles, please consider a subscription.
---
SPONSOR Q&A | CallShaper
Executive Interview with Bob Wienholt, CEO of CallShaper
By Linda Harden & Bob Wienholt
CEO Bob Wienholt discusses what makes CallShaper unique in the call center industry.
Thank you to our January sponsors:
Calabrio, CallShaper, Customer Contact Strategies, Human Numbers, Intradiem, Jacada, MusicWorks, NICE inContact, Panviva, PowerHouse Consulting, Sennheiser, Serenova, Service Agility, Strategic Contact, Stream Realty and Verint.
They help make Contact Center Pipeline possible!! Please visit all our sponsors in our Pipeline Directory!