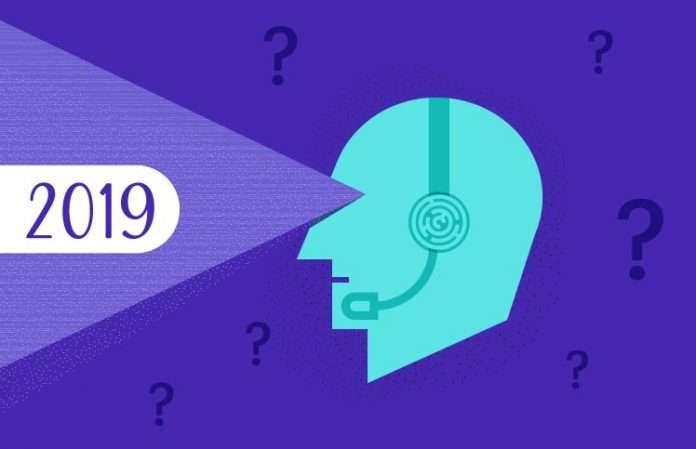 Digital technology has completely transformed the relationship between brands and customers. Interactions now extend beyond the point of purchase, taking place over a variety of channels, and forming an ongoing conversation. At the center of this evolving brand-customer relationship is the contact center. This trend continues to grow, with the quality of these customer experiences having a tremendous impact on a businesses' ability to grow and thrive in today's economy.
But just as customer-brand relationships evolve, so do customer preferences and expectations for how they engage. NICE inContact recently released its second annual Customer Experience (CX) Transformation Benchmark report, which measured real-world consumer experiences, including most recent service interaction, satisfaction, loyalty and advocacy—as well as Net Promoter Score® (NPS)—across customer service channels. The report compared responses year-over-year for U.S.-based consumers, offering a blueprint of changing consumer attitudes that will be critical to understand as brands and contact centers begin their 2019 planning.
The following are the biggest takeaways to keep in mind.
Reliance on Digital Channels Continues to Rise
We examined in the annual benchmark study consumer channel use, satisfaction and preference. 2018 shows digital channel use gaining ground. Compared to 2017, U.S. consumers' use of email doubled and chat tripled year over year, each to 30%. The growth isn't surprising, given that consumers see digital as an important way to engage one-on-one with agents who can help them solve issues quickly. In fact, the 2018 report found that consumers are most satisfied with online chat with a live agent, compared to 10 other channels evaluated. At 56%, more than half of U.S. consumers are highly satisfied with chat interactions. This indicates the vital role agents are playing in developing powerful and satisfying customer experiences.
For contact centers, the growing role of digital channels means that agents need to be properly supported with the right technology for seamless omnichannel service. Nearly all of U.S. consumers (91%) expect companies to provide a seamless experience when moving from one communication method to another. Furthermore, the 2018 CX Transformation Benchmark shows that 73% of consumers expect to be able to continue talking with the same representative on the phone as they were talking with via online chat.
Looking toward 2019, if you have not already deployed a wide range of digital channels in addition to voice, like webchat, SMS/text and social media customer service, that needs to be priority number one. With that foundation in place, look to deliver faster and more personalized service with seamless integration with CRM systems. Leading contact centers will add the ability to combine or elevate between channels, such as moving from text to chat or chat to phone.
Consumers Are Doubling Down on Self-Service
While agents serve as an indispensable brand advocate in how businesses shape customer experience, consumers are increasingly looking toward self-service options to solve issues. Between 2017 and 2018, self-service channel use in the U.S. nearly doubled from 17% to 31%. Furthermore, website use grew by two-thirds, and mobile app use surged five times its 2017 usage—from 3% to 15%. Mobile apps even received the highest NPS at 25 globally, jumping even higher for U.S. consumers at 38. What does this mean for contact centers? As consumers become increasingly dependent on their mobile phones for all types of interactions, businesses need to be able to support this growing and important medium—ensuring that customers can reach them when and how they prefer.
As we saw in the 2017 report, regardless of channel, speed continues to be one of the most important factors in effectively delivering positive customer experiences, so it isn't surprising to see use of self-service spike. The number of U.S. consumers who expect companies to direct them to the method of contacting them that resolves their situation in the quickest way grew from 87% in 2017 to 95% in 2018. Website use and mobile apps are often seen as a convenient way for consumers to quickly resolve issues without having to proactively reach out to a business.
The lowest hanging fruit for self-service for 2019 planning is to make sure that you've optimized your mobile app and mobile friendly website for quick responses to common customer questions and issues. But pair this with an easy way for customers to reach a live agent, who should be armed with the context from the prior self-service experience, so that both interactions are seamless parts of one customer journey.
Artificial Intelligence Isn't Where It Needs to Be… Yet
Businesses and contact centers are continuing their experimentation with artificial intelligence (AI), with good reason. AI's long-term potential in easing administrative tasks and proactively pointing customers toward the right channel is too powerful to ignore. That said, in today's environment, it's not yet living up to the hype. Ninety percent of consumers across all regions surveyed prefer to talk with a live agent rather than a chatbot or virtual assistant. Currently, virtual assistants are underperforming, with only 27% of users globally giving it a high rating for satisfaction.
Contact center solutions based on AI need to mature, and global consumers agree. The study revealed that 79% of respondents said chatbots and virtual assistants need to get smarter before they are willing to use them regularly, and 66% disagree that chatbots and virtual assistants make it easier to get issues resolved.
While AI isn't reaching its potential just yet, there is an appetite among businesses to prioritize it in 2019 in order to get ahead of the innovation curve. If you want to pursue a pilot project, make sure that it is scoped tightly to a specific use case for highest containment rates and results, like shipping status or returns. The biggest payoff in 2019 for most organizations will be using AI and robotic process automation (RPA) to help automate back-office processes and after-contact work for agents.
Building the 2019 Contact Center
Companies now compete in an experience economy. Customer experience has become the key differentiator in attracting new customers and building customer loyalty, advocacy and wallet share. The CX Transformation Benchmark research shows that companies can no longer rely on product quality or price alone. Staying ahead of the competition in the year to come requires keeping a finger on the pulse on how customers are engaging with your business through your contact center. To win in the experience economy, businesses need to leverage modern technology, such as a modern cloud customer experience platform, to respond to changing consumer expectations and constantly delight them.