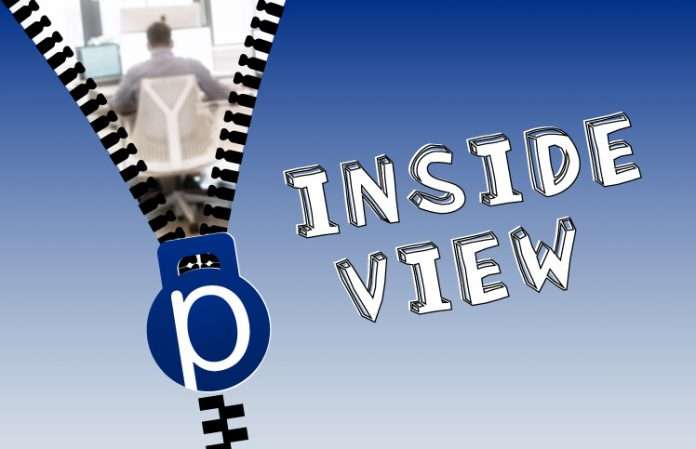 A lot of companies claim to put their employees first, but few actively seek the contact center staff's input and take action on it. Enter TaskUs, an unconventional BPO whose employee-centric culture not only encourages frontline feedback, but it is also an important factor in decision-making—everything from which clients to take on to performance metrics, employee development, benefits and workspace design.
TaskUs launched 10 years ago as a virtual personal assistant service that catered primarily to entrepreneurs and startups. Within the first couple of years, the company expanded its business model to provide customer experience and content management services to tech-enabled businesses across industries. Today, TaskUs has offices in the Philippines, San Antonio, Mexico, Taiwan, and it is soon to be in Albuquerque, N.M. It has been listed among Inc.'s fastest-growing companies in America for six consecutive years.
Despite its incredible growth, TaskUs is selective when it comes to clients, staying true to its roots in serving businesses that are "entrepreneurs, innovators and disruptors and those reinventing themselves to embrace cutting-edge digital thinking." According to the company, partnering with companies that can provide staff with meaningful work is a win-win as it ensures that the BPO is able to attract high-quality talent who are fully engaged in supporting the client's mission and customers.
Employees Are Encouraged to Bring Their Ideas to the Table
One of the challenges with supporting clients who are industry disruptors is that their needs and goals tend to change dramatically from quarter to quarter—and often month to month—due to changes in their customers' expectations, says TaskUs Chief Operations Officer Joe Buggy. "We need to be much more responsive, nimble and data-centric to anticipate and understand those trends so that our teammates can stay ahead of changes in customer expectations."
Buggy attributes a large part of TaskUs' operational flexibility to the company's employee-focused culture. "We endeavor every day to make our decisions on a people-first basis," he says. "We consider the effect of every decision on our teammates—because they're the ones who interact with our clients' customers, who answer the inquiries and who protect social media communities. They are critical to our success."
TaskUs leaders continuously engage employees through multiple feedback touchpoints, including employee roundtables, focus groups, eNPS surveys, town hall meetings, and monthly brainstorming sessions. Also, each quarter, the leadership team sends out an "Ask Me Anything" survey. Employees across the organization are encouraged to ask questions and offer feedback about the company, new clients, industry trends or anything at all. During live "Ask Me Anything" sessions that are transmitted via video to all locations, company co-founders Bryce Maddock and Jaspar Weir respond to every question and comment.
All employee feedback is collected, reviewed and, when possible, put into action plans. Either way, the leadership team provides open and continuous communication about what can and can't be done, and why. Progress on actionable items is tracked and communicated on a quarterly basis.
"The feedback that we welcome from our teammates and the transparency by which we take their advice is one of the biggest drivers of the steady increase in our eNPS rating," Buggy says. Employee feedback has contributed to enhancements to the benefits program, to automation to remove redundant or monotonous tasks from the staff's day-to-day jobs, and even to improvements in clients' products and more customer-friendly policies.
Clear Goals and Feedback Deliver Higher Performance
While transparency is essential in employee communications, it is equally vital when setting performance goals and expectations with clients.
TaskUs' leadership team works with each client to align KPIs with business outcomes so that frontline staff can have clear visibility into their individual performance, client goals and customer feedback. The key, says Buggy, is "to identify the most critical metric for the client, and then determine the supporting drivers so we can empower our people to make the right decisions to drive an aligned strategy for their end customers.
"Having 25 metrics on a scorecard makes it very challenging for employees to understand and prioritize their daily goals," he notes. Instead, "we try to measure only the most important outcomes so that our teammates know exactly what it takes to be successful. There is nothing hidden from them regarding the client's goals."
Access to daily feedback from end customers ensures that coaching can take place on a near-real-time basis. In fact, coaching is considered such a vital part of the culture that all TaskUs leaders are evaluated on their commitment to one-to-one coaching with their direct teams, as well as their teams' eNPS scores.
"Every leader is measured on our weekly meetings with teammates and direct reports during which we discuss goals and development opportunities. We look at our employees' long-term vision for what they want to achieve and provide frank and frequent feedback on how we can both get there," Buggy explains.
Similarly, annual performance evaluations are positive sessions that focus on employees' strengths and growth, rather than the traditional stacked ranking model. TaskUs teammates present their purpose, passion and performance before a panel, explains Buggy. During the session, employees are asked to respond to questions like: What do you believe your value is to our business and to our clients? How are you engaged with the community? What things are essential to you long-term from a development standpoint? How do you believe you've performed against expectations—both from a TaskUs perspective as well as from our client's standpoint?
"Our teammates have provided feedback that it is critically important that they have a voice in how they're developing as individuals and that leaders support a servant-leadership mindset in which we're there to serve our team," Buggy says. "So we look pretty seriously at how that works and how we can improve it day over day, week over week."
An Engaging Work Environment
When you think of the traditional contact center environment, most people envision a large open space with rows of cubicles. Let's face it, call centers historically have been designed for maximum space efficiency and not a lot of attention has been paid to aesthetics. What type of message does that send to the individuals who have to spend a good portion of their lives in that environment? On the other hand, a thoughtfully designed, attractive workspace shows employees that they're valued by their employer, which boosts overall job satisfaction.
TaskUs has gained a reputation for office spaces that are stunning and unique to each location. In some cases, the office space mirrors the client's environment to ensure that employees feel fully engaged with the client's brand.
"Because we're supporting a very Silicon Valley-based client base, we wanted our office environments to reflect our customers' environments and look less like a cube farm. It provides such a better experience for our employees," Buggy explains.
In each TaskUs facility, more than 30% of the square footage is dedicated to break areas and game rooms. Each location includes a gym, and some sites have nap rooms, daycare and outdoor grill areas. The company also provides a healthy daily meal served at the facilities at no cost to the employee.
To ensure that the workplace environment and culture are continuously improving, TaskUs leaders have turned to external benchmarks in addition to employee feedback. One source has been the Investors in People (IIP) standard for people management, for which TaskUs recently achieved Platinum certification. "It's another element of feedback from a benchmark and market perspective that helps us to continuously find opportunities to improve," Buggy says.