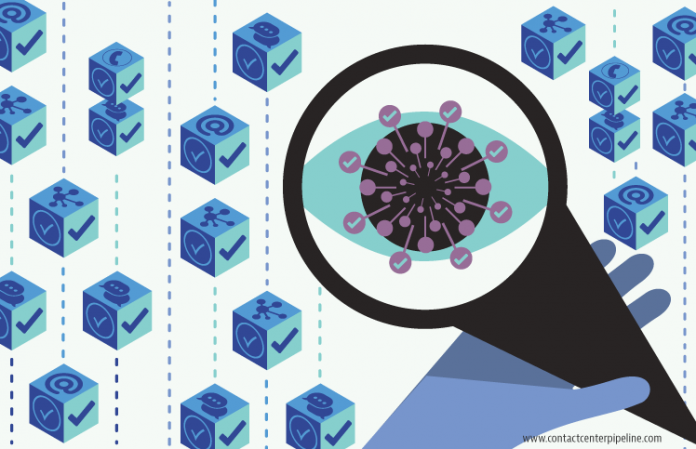 All the surveys tell us how important quality service is across contact channels. I haven't seen a survey yet where customers say that service isn't important. Our customers tell us they give more weight to quality of service than they do for price or product. These surveys certainly give us cause for pause… to review what we do, why and how. Please take a look at Susan's article this month about QA in an Omnichannel World.
If you haven't done so yet, please check out our new website when you read our October issue. It has been a long process, but I am very proud that our Contact Center Pipeline issues and articles are now available to read online in an easier format, with easier access to the topics you need. As with life, our website is a work in progress. Please give me your feedback. Let me know what you like… and don't. As always, thanks for all your support!
Please enjoy the October issue. Have a great month.
---
Download the Full Issue
Contact Center Pipeline October 2018
To download the full issue and view all articles, a subscription is required. Your subscription helps us continue to publish in-depth, independent articles for the contact center industry that you won't find anywhere else. We appreciate your support.
---
FEATURE ARTICLE
QA in an Omnichannel World
By Susan Hash
Deliver consistent, high-quality service across customer contact channels.
TECH LINE
Contact Center Costs and the Role of Technology
By Lori Bocklund
Understanding your costs and cost structure sets the stage for analyzing savings and other benefits.
HEALTHCARE CORNER
Trends in Healthcare… Some May Surprise You
By Kathleen M. Peterson
Industry growth and evolving customer and patient expectations are creating opportunities for growth.
THE VIEW FROM THE SADDLE
Like It or Not, Get Used to the Gig
By Paul Stockford
Research shows that the gig economy is here to stay. Having gig workers in the contact center is only a matter of time.
INSIDE VIEW
UPMC Health Plan
By Susan Hash
The key to a world-class contact center: Foster an environment in which people feel cared about and invested in.
PERFORMANCE MATTERS
Stop Drama from Poisoning Your Customer Service Team
By Eric Berg
Communication, engagement and coaching are our strongest weapons in the fight for happy employees.
STRATEGIC STAFFING
Four Best Practices for Onboarding New Contact Center Employees
By John Loughlin
Setting expectations early can set new-hires up for long-term success.
MANAGEMENT ROI
Don't Ignore the Economics of Your Contact Center
By Mike Dershowitz
How does your agents' pay relate to the local economy in which they live?
EMPLOYEE ENGAGEMENT
Recognizing and Appreciating Others
By Dan Hale
Make gratitude and appreciation part of your culture.
HEALTHY WORKFORCE
Making a Case for Mindfulness
By Dianne Durkin
Simple techniques for being present and aware during hectic times.
---
Please note: Contact Center Pipeline is a subscription magazine. To view all articles, please consider a subscription.
---
SPONSOR SPOTLIGHT
How to Elevate Your Customer and Agent Experience
By Monet Software
Are the tools you're using in the contact center making the lives of your customers and agents easier and better?
SPONSOR SPOTLIGHT
You Can't Afford Not to Pursue Knowledge Management
By Lori Bocklund, Sponsored by Shelf
New technology solves an old problem.
Thank you to our October sponsors: Calabrio, CallShaper, Contact Center Nation, Customer Contact Strategies, Human Numbers, Monet Software, Panviva, PowerHouse Consulting, Sennheiser, Service Agility, Shelf, Strategic Contact, Upstream Works, Verint and WFMSG.
They help make Contact Center Pipeline possible!! Please visit all our sponsors in our Pipeline Directory!