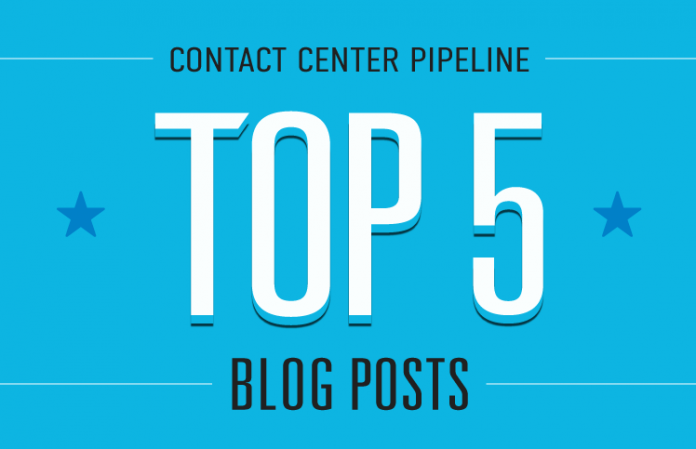 The end of August signals the end of the summer and, for many, a renewed focus on the workplace. For contact center professionals, this month was all about people. Our most-read posts in August included how to communicate the contact center's value to top-level executives; how to create better schedule harmony between agents and the WFM team; a look at the newest generation to enter the workforce and how to recruit them; a 3-D approach for handling combustible situations with callers; and three fresh techniques for improving employee engagement in your center.
Leading Customer-Centric Change: Use Storytelling Techniques to Gain Top-Level Support
It's no secret that, in some companies, the contact center doesn't always get the respect it deserves. In today's customer-driven business climate, you'd think that customer care leaders would have an easier time getting companywide buy-in for customer-centric change. Yet, the results from the Contact Center Challenges & Priorities Report released earlier this year revealed that it remains an ongoing struggle. Contact center leaders cited poor cross-departmental collaboration and lack of understanding and respect for the center as two of the top three challenges they're currently dealing with (the No. 1 being agent attrition).
What to Do When Everyone Hates Their Schedules
It is rare for everyone to be happy with their schedule, but there may be changes you can make to improve the current situation. Schedules are a key contributor to employee satisfaction (and dissatisfaction) in a contact center. There are times when someone has to work a shift they hate, and the response is negative. Those feelings of anger and bitterness may materialize later in small paybacks, like tardiness or inflexibility to other needs of the center. Sometimes it even escalates into more menacing behavior—I have heard horror stories about workforce managers having their vehicles keyed and their tires ruined.
Now Entering the Workforce: Rethinking Jobs for Gen Z
Many brands and organizations are focusing on recruiting and retaining younger workers, typically thought of as the millennial generation. On college campuses, however, professors and foodservice executives have noticed the arrival of a new group with distinctly different values and requirements. This group is Gen Z, currently aged eight to 22, who are now moving into the workforce at an increasing rate.
Adding Fuel to the Fire
The idiom "add fuel to the fire" dates back to Roman times. The expression, as defined by the American Dictionary of Idioms, means to "worsen an already bad situation, as by increasing anger, hostility or passion." Let's face it… handling customers day after day in any contact center can yield the same inevitable and unpleasant result. The manner in which combustible situations are managed or avoided depends on the skill of those handling the contact. Here is my suggested approach—organized in 3D!
Fostering Loyalty with Customer Service Professionals
Do you ever feel like it's impossible to keep great talent in a customer support environment? You're not alone! Leaders all over the globe have been wrestling this issue since the invention of the telephone. The good news is it can be done! With a fresh outlook on employee engagement, you can create a working environment worth sticking around for. This article will focus on three essential (but rarely discussed) engagement techniques specific to service professionals.