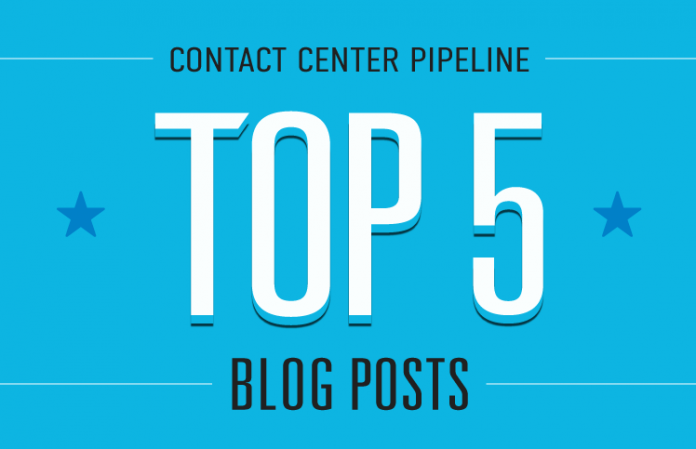 As we get ready to close the book on March, we wanted to make sure that you didn't miss out on some of the popular and insightful posts published on the Pipeline blog in the last few weeks. Our five most-read topics in March included a look at how to engage millennial employees; building better supervisor-agent relationships through collaboration; how to reduce the risk of social engineering attacks in your center; 5 conditions contributing to chaos and confusion in your center and how to stop the pattern; and a 3-step process to create a sales incentive program that will motivate your agents to perform their best. Happy reading!
The Changing Landscape of Employee Engagement
Millennials and Gen Z employees are growing in influence of work organizations and cultures, especially call centers and customer service. According to a 2016 Bureau of Labor Statistics report, the median age of an American employee is 42.2 years, while the median age of a customer service representative is 36.5 years. In fact, nearly half (48.4%) of CSRs are below the age of 34. As contact centers evolve with each generation of employees, those employees' motivations are changing, as well.
The Key to Great Customer Service: Collaboration
When it comes to creating an exceptional service culture, nothing is more important than a team's ability to collaborate well. Both the agent and the customer experience will be exponentially better with 360 degrees of partnership—agents partnering with each other to share knowledge and solve problems, leadership partnering alongside agents to understand the front line, and everyone partnering with customers to foster a meaningful relationship.
Are You Protected? Why Every Contact Center Needs Social Engineering Training
Imagine there is an angry customer calling your contact center. They threaten to cancel their service. They provide their name and mailing address, but cannot remember their account number or security password. However, they are shouting and threatening to complain on social media regarding supposedly unfair charges to their account.
Now What? The Impact of Chaos on Contact Center Operations
We have all at one time or another uttered the phrase, "Now what?" According to TheFreeDictionary.com, this phrase means, "What is going to happen now? What kind of new problem has arisen?" In these days, the question is asked frequently and not always as it relates to the contact center. For the purpose of this article, I will focus on the CHAOS that occurs when looking for the answer to the "Now what?" question. CHAOS is sadly the condition in which far too many contact centers "live."
Create a Sales Incentive Program for Your Center in 3 Easy Steps
"Trinkets and trash!" That was the description a contact center agent used to describe their company's sales incentive program. This company had recently mandated that every customer service agent had to upsell and cross-sell products. As a result, managers were throwing small prizes at anyone who attempted a sale. It was a Band-Aid approach. It also backfired since agents need proper sales training, enhanced product knowledge and a well-devised incentive program to succeed at sales.