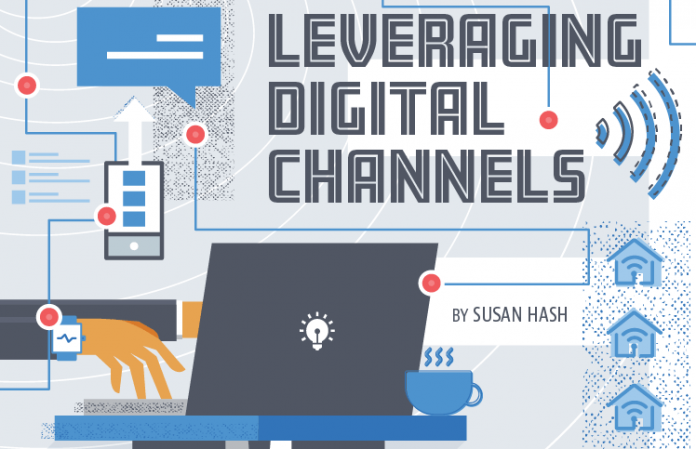 Welcome to our March issue! It is gratitude month for me at Contact Center Pipeline! Gratitude to Steve, Susan, Frank and Mark for all their hard work in getting this ship afloat! Thanks also to Ellen, Sarah and Valerie who help rise our tides! As with all of us, I reflect back over these NINE years (what, nine years?) and see lots of change. Certainly lots of change in our industry, as well as our personal lives.
In March 2009, we were writing articles about driving performance in a weak economy, not letting budget cuts damage the customer experience and first CALL resolution. Fast forward nine years and we are talking about the Cloud, automation, social media, smartphones and the digital world. We have seen mergers and acquisitions!
Love it! Love our direction. Love our team. Love our industry! We have some exciting new things planned for 2018! Please join us on our journey!
CELEBRATE WITH US! FREE 12-month digital subscription to Contact Center Pipeline. Sign up here.
Here is what you'll find in our March 2018 issue:
FEATURE ARTICLE
Leveraging Digital Channels
By Susan Hash
Siloed channels and self-service options are frustrating your customers. Provide the path of least resistance on the journey to resolution.
EMPLOYEE ENGAGEMENT
Coffee Talk with Mark Brody
By Mark Brody
Relationships between people require thoughtful one-on-one interactions… and time. It doesn't happen from a distance.
HEALTHCARE CORNER
Healthcare Contact Centers' No. 1 Success Factor… Proper Governance
By Kathleen M. Peterson
Effective governance is the bridge to operationalizing strategy in a planned and scalable manner.
INSIDE VIEW
Kayla Adair, DiCentral Corporation
By Susan Hash
An award-winning customer service professional brings passion, compassion and a servant-leadership approach to her role.
PERFORMANCE MATTERS
Are You Protected? Why Every Contact Center Needs Social Engineering Training
By Mike Aoki
Create a culture that protects customer data while providing a great customer experience.
TECH LINE
Meet Customer Expectations at Any Size!
By Brian Hinton
Team up to deliver tools that have an impact. Collaboration with colleagues outside the contact center's span of control is essential to defining and pursuing the initiatives that have the most potential to impact the customer experience.
THE VIEW FROM THE SADDLE
Babylon, Black Ink and Biometrics
By Paul Stockford
Voice biometrics is a game changer when it comes to increasing efficiency and security in the contact center.
SPONSOR SPOTLIGHT
You Can't Rely on Luck to Retain Top Talent: Look to Loyalty, 21st Century Style
By Valerie McSorley
Companies are scrambling to find new ways to offer rewards for their employees' loyalty.
SPONSOR SPOTLIGHT
Agent Engagement and the Customer Experience
By Upstream Works
What does it take to improve agent satisfaction and retention? Make sure the tools you offer are an integral part of your overall strategy.
Thank you to our March sponsors: Calabrio, Contact Center Nation, CRMXchange, Customer Contact Strategies, Human Numbers, ICMI Events, Kana, MainTrax, NECCF, OpenText, Panviva, PowerHouse Consulting, Sennheiser, Service Agility, Strategic Contact, Upstream Works, Verint and WFMSG.
They help make Contact Center Pipeline possible!! Please visit all our sponsors in our Pipeline Directory.