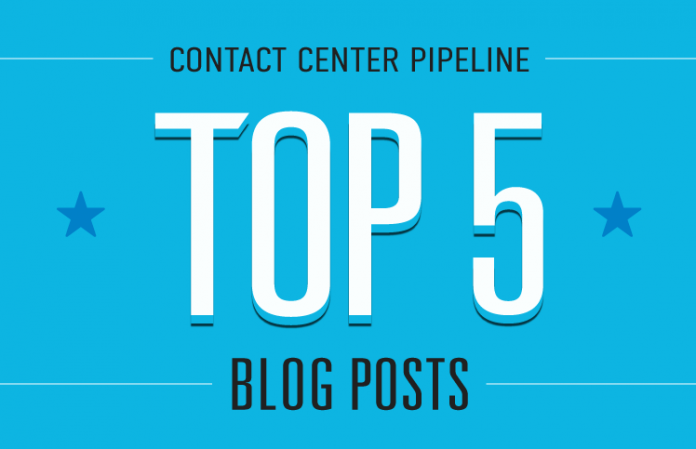 It's not surprising that contact center predictions for 2018 accounted for two of the most popular posts in January. What other topics piqued readers' interest? A look at the common characteristics shared by award-winning contact centers; tips to help work-at-home agents stay productive and focused; and an update on the state of remote work in contact centers today.
4 Characteristics of Best-in-Class Contact Centers
What does it take to deliver standout customer service? It's a question on the minds of many business leaders since customer experience trumps price as the number one competitive differentiator in today's economy. While no secret formula makes for an outstanding experience, ICMI has uncovered four characteristics that the ICMI Global Contact Center Awards winners have in common.
6 Common Sense Practices to Share with Work-at-Home Agents
After more than 20 years in the on-demand contact center industry, I've come across some great work-from-home practices. And a few not-so-good ones, too. Whatever the workstyle or workspace, an agent needs to be efficient and productive. While remote work from home is free range, it isn't a free-for-all. Routine and discipline are required to get the job done.
What to Expect for Contact Centers in 2018
Of the most impactful priorities for contact centers in 2017, customer experience was at the top of the list. In a competitive landscape where consumers are inundated with options, delivering a seamless customer experience can be a key differentiator in building engaged, loyal customers. As we kick off 2018, businesses will continue to improve the contact center to meet changing consumer expectations, transforming it from simply a troubleshooting channel into a significant driver of business growth via better customer experience.
Embracing Remote Work
The ability to work from home continues to top the list of desired benefits for employees seeking better work-life balance. Over the past five to 10 years, technology has enabled the growth of remote work across sectors and professions, and research suggests that nearly one-third of the U.S. workforce will be working remotely by 2025. Within the contact center world specifically, remote work programs have been on the upswing as more companies recognize the value they offer in attracting and retaining top talent.
Coming Soon to a Contact Center Near You!
The landscape for engaging with customers is changing fast. Consumers expect hyper-personalization—and they want a choice of ways to communicate with the companies with which they do business. Bots, asynchronous messaging, augmented reality and machine learning are at the doorstep of the contact center, too, modifying the customer journey and putting pressure on traditional businesses to adapt.