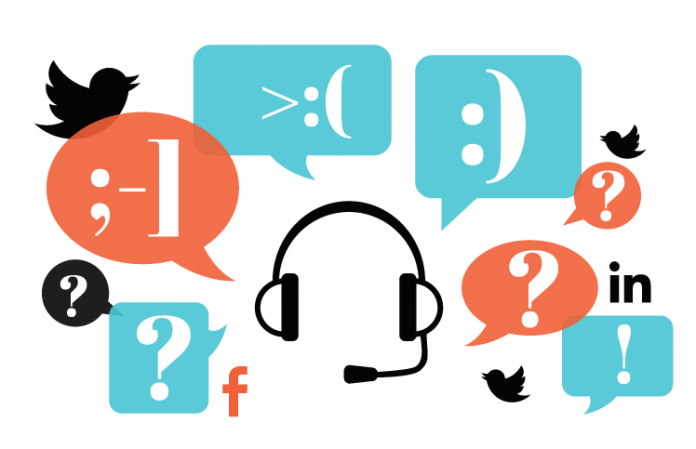 A key consideration for your social customer service team is determining whether they will respond only to certain types of posts or comments—or everything. In Pipeline's 2013 Multichannel Metrics Survey, we asked contact centers for the criteria that they use to determine when to respond and when not to. Just over two-thirds (67.5%) said that the issue type plays a key role. For instance, some mentioned that not all posts or comments require a response, but that they typically respond to problems and questions.
Two common indicators for which comments to respond to from among our survey participants were the severity of the issue mentioned and the customer's level of dissatisfaction. Some centers indicated that they also consider customer type as a key criteria for responding. Depending on how you assign responsibility for social engagement, recommendations, compliments and sales leads may be assigned to marketing, PR and sales teams, or within the social care team.
What types of comments and/or posts do not require engagement? Comments generated in response to promotions or current marketing campaigns most likely do not require further interaction. Also, survey respondents said that general rants are largely ignored if it is clear that the poster is not seeking assistance with an issue, as well as obvious Internet trolls (i.e., those who purposely post controversial, inflammatory, irrelevant or off-topic messages to provoke an argument).
And sometimes a conversation online is just that and not an opportunity to intrude. For instance, two people may be having a dialogue about an issue with your company or your product, but that doesn't mean that a social service agent should insert himself or herself into the conversation.
Practical pointer:
Make sure that you differentiate your social service channel from the marketing channel by creating a unique Twitter handle to respond to customer service inquiries and issues, such as @ABC_Care. "Many times, customers don't know that a customer care handle exists for a company, so they might just post a tweet to the company handle with their complaint," explains social media strategist Baochi Nguyen, CEO of Social Canny. "If the marketing team or social community manager sees that tweet, they can either reply back to the person with an apology and include the customer care handle so that message pops up in the agent's dashboard, or the social care team can monitor tweets to the company handle and respond to the customer using the customer service handle and leaving out the company handle. Then it becomes a ticket like any other ticket, and you can measure and monitor it."
When and How Are Situations Escalated?
A critical component of any social service strategy is the escalation policy, which defines when a situation needs to be escalated (e.g., how many comments or posts will you see about an issue before it is escalated), and what steps to take during a crisis (who is alerted; who is responsible for which actions)—whether the issue involves an employee posting an inappropriate comment, a product malfunction or someone launching a social media attack on your organization.
"Mistakes are going to happen," says Bob Furniss, director of the Service Cloud Practice at Bluewolf. "Social media is a human interaction and people make mistakes. It's important to acknowledge the issue and to be genuine in how you address it. If you attempt to ignore the situation or, worse, try to edit, delete or hide the offending tweet, comment or post, it can cause more backlash." (Think Nestle's 2010 social media meltdown.)
Instead, Furniss adds, a sincere apology will generally diffuse the situation and will often even turn haters into fans.
Nguyen agrees. In a situation that calls for damage control, an apology should be the first step, she says. If it's a public mistake, say, an inappropriate comment is posted from the brand's Twitter handle, then it requires a public apology. An honest, authentic apology can work to your advantage. "There is something about the human race that makes us genuinely appreciate it when people own up to their mistakes," she points out.
For large-scale mistakes, Nguyen recommends that the apology be communicated through a blog posted by a company executive, which then can be pushed out through other social channels via tweets and posts.