As if the COVID-19 pandemic weren't challenging enough already, many businesses are also navigating a serious labor shortage on the slow road back to normal.
Most news about worker shortages has focused on food service and consumer goods. But the contact center labor squeeze is affecting companies across all major industries.
Financial services, healthcare, retail, insurance, and other enterprises that provide products and services to millions of people are struggling to hire enough contact center agents to deliver essential customer support.
Pay is an important lever for attracting quality employees, of course. But other factors—like engagement, accomplishment, professional growth, and a sense of value—are also important to sustaining agent morale and commitment.
To find and retain enough agents, businesses need to ensure that the job is satisfying and rewarding. The question is what is the best method to achieve that goal?
Agents Needed
"Pandemic" was Merriam-Webster's word of the year for 2020. "Labor shortage" may be the winning term for 2021, and perhaps in 2022 as well.
The New York Times reported in September 2021 that nationwide job growth slowed to the year's weakest pace as the latest coronavirus wave blocked hopes of a return to normal for the U.S. economy.
And though the U.S. has added more than 17 million jobs since the worst depths of the pandemic, national employment is still five million workers below its February 2020 level.
Yet despite a record number of job openings, many employers continue to report having a hard time filling those positions.
Contact centers are no exception; turnover rates were above 40% before the pandemic and contact center leaders tell us that battling agent attrition is harder than ever before. The lack of applicants to fill open roles is adding to the problem. These factors combined now have created an unprecedented perfect storm of staffing challenges.
Challenging Conditions
Contact center agents are frontline soldiers in any organization's customer service delivery operation. The tone and outcomes of their interactions with callers can make or break the companies' reputation, one customer at a time.
Naturally, much attention is focused on measuring the quality and efficiency of interactions and the overall customer experience. And though companies also take pains to support their agents, it's often not enough to alleviate the frustrations that lead to attrition.
An agent's job offers an unpredictable workload, with rapid-fire interactions with customers punctuated by sudden lulls.
And depending on the industry they work in agents are required to understand and comply with highly specific rules and regulations.
Agents are expected to work quickly, and to deliver high quality and accurate solutions to complex customer problems. And they're also expected to remain calm and professional in the face of occasionally angry, rude, or unreasonable callers.
All of this requires frequent training and coaching to support agents. But too many times those activities are the first to be cancelled by managers when volume spikes.
When circumstances like these combine to leave workers in this critical role feeling undervalued, they're more likely to disengage and move on.
Take it Home
These challenges were exacerbated by the pandemic-driven shift to home/remote work. According to the 2021 Global Contact Center Survey from Deloitte Digital, one out of four companies surveyed said they experienced lower agent performance and longer hiring and onboarding cycles as a result.
Why? Many companies were simply not prepared to send employees home at the beginning of the pandemic due to technological or process barriers. Office computers, servers, and phone systems couldn't always be sent home with employees, some of whom lacked reliable home internet. And home/remote employee training and management programs were sparse or non-existent.
The Deloitte survey also shows that before the pandemic, only 6% of contact center agents worked from home. After skyrocketing in early 2020, the share of remote agents leveled off at 56% by the end of the year, when organizations began transitioning some of their workers back to the centers, at least in the near-term.
After 18-plus months of pandemic practice, forward-thinking business leaders recognize that hybrid and work from anywhere work environments have become integral to the contact center operating model. And they are working to lay a sustainable foundation for such long-term programs.
These moves should expand access to a broader labor pool and create an environment conducive to flexible and dynamic staffing and scheduling. But it will also require the rethinking of legacy processes: and a larger role for automation.
Automation as Force Multiplier
In order to attract and retain contact center agents in the current business climate, companies need to relieve some of the pressure that traditionally goes with the job and at the same time ensure a level of professional engagement and development that keeps agents feeling valuable.
And whatever the blend of home/remote and in-center work ends up being moving forward, enterprises will need to convince agents that their jobs can be a source of satisfaction rather than stress.
Automation will play a large role in this transformation. But not just any automation.
Artificial Intelligence (AI), which has been advancing rapidly in recent years, is now poised to step into its own as a force multiplier for process efficiency and also for human performance. It is capable of learning and applying what it has learned to subsequent situations.
Now, more than ever, AI is a critical component of any service delivery model. The Deloitte survey found that 79% of contact center leaders plan to invest in greater AI capabilities in the next two years.
What is Intelligent Automation, and Why
Intelligent Automation (IA) is AI-powered technology capable of processing massive quantities of time-sensitive call center data in real time and leveraging the results to take immediate, automated actions that quickly solve or even head off problems before they occur. This automated assistance makes agents' work more productive, more efficient, and more satisfying.
IA turns insights into actions and provides more effective, efficient support for the people and processes working together to serve customers. It does this by:
1. Enabling organizations to define business rules to monitor chosen metrics that trigger automatic responses to help keep agents and processes on track.
2. Identifying unforeseen moments of opportunity (e.g., idle agents when call volume is low) to engage in important development activities like training, coaching, and other critical development activities, thereby ensuring that agents are well prepared to be successful.
3. Prompting agents to go to break early and updating workforce management (WFM) schedules automatically. This helps avoid the frustration of getting stuck on calls that cut into scheduled break times.
4. Delivering surprise break offers to reward individual agents or to promote wellness at moments when enough other agents are available to ensure service level continuity.
5. Helping ensure that agents are well trained, less stressed, and able to resolve customer issues.
IA is also "location-agnostic," meaning that it delivers the same consistent work experience to both home/remote and in-center customer service teams.
A Little Engagement Goes a Very Long Way
Contact center leaders have realized that great customer service depends in large measure on high levels of engagement and a sense of appreciation among frontline agents.
Not only is that good for morale it's also good for business. Proper cultivation and support of agents is more efficient and more conducive to consistently high-quality service than repeatedly hiring and training new agents to replace those who quit in frustration and dissatisfaction: without addressing the underlying sources.
Enlightened leaders realize that eliminating unnecessary stress from the agent's job and delivering timely assistance and support results in employees who feel appreciated for their critical contribution to the organization's overall success.
IA strengthens agent engagement by removing traditional sources of frustration, making it easier for agents to deliver all the flexibility and empathy necessary to solve the tough problems of your customers. The result is a more engaged – and efficient – workforce, one able to withstand the ebbs and flows of a volatile job market.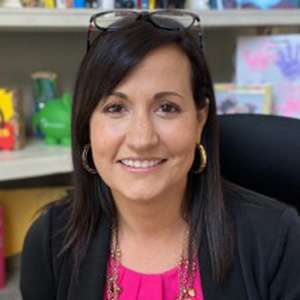 Jennifer Lee is Chief Strategy Officer of
Intradiem
which provides process automation and workforce automation solutions for contact centers.