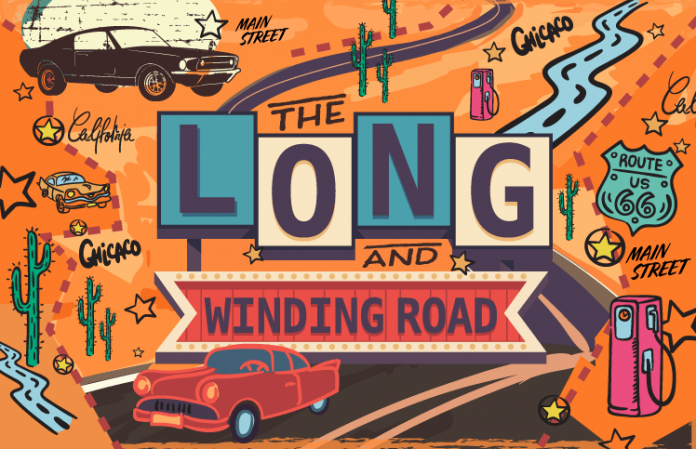 Chicago's first hit "Make Me Smile" broke into Billboard's Top 10 in March 1970. The song was written by founding member James Pankow as part of a song suite consisting of several movements. Different versions were edited together to complete the version most people are familiar with today, and the growling vocals were delivered by guitarist Terry Kath.
For a spot-on version of this song by amazing tribute band "Leonid and Friends" check out this live performance on YouTube.
Today's customer experience practitioners have become increasingly sophisticated in their ability to understand human behavior from multiple perspectives. "Behavioral" routing is available to contact center operators. Voice biometrics authenticate callers. Predictive engines suggest the "next best action." Speech analytics record and analyze every interaction. But what's the collective point of all these technologies? Could the outcome be as simple as the title of the Chicago song… "Make Me Smile?"
A smile is typically the net result of some actions that evoke the smile response. It has been suggested that a smile produces the same endorphins caused by eating chocolate. And despite years of investment in customer experience technology, smiles are harder to come by these days in the world of engagement.
PAUL: That classic Chicago song sounds as good today as it did when it was first released over 40 years ago. Interestingly, "Make Me Smile" became Chicago's first hit without the band even knowing about it! The song was separated from the song suite you mentioned by Chicago's record company and released as a radio-friendly single. The band apparently had mixed emotions when they heard their musical suite chopped down for radio play but were thrilled to have their first hit record.
As a consumer, I'm often thrilled just to get a response when I call customer service. Whether that response is from an intelligent virtual agent, like a bot, or a live agent, I'm equally happy. Case in point—a few weeks ago I purchased a keyboard for my new iPad Air from the Apple website. The process was all very efficient until it came to shipping.
A few days later I was sitting at my desk at Saddletree Research Global Headquarters, which has an unobstructed view of the palatial grounds around the stately office of the CEO, when I received an email from UPS stating that my keyboard had been delivered. I found that odd since the placement of my desk also affords me a perfect view of the well-manicured drive leading up to my office and I had observed no UPS trucks coming or going.
Sure enough, there was no delivery, so the first thing I did was try to contact UPS customer service. The best I could find was a link to give my delivery a thumbs-up or thumbs-down. When I clicked on the thumbs-down, all I got was a reply thanking me for letting them know how they did. It was like they were happy about it! Seriously.
I kept digging around the website for a help link and came up empty. All I had was hope that my thumbs-down got someone's attention. When it didn't, I decided to call Apple directly.
My call to Apple customer support was greeted by an automated agent that told me he understood complete sentences and asked me how he could help (it was a male voice). I explained my predicament, and the bot gathered the basic information and told me I was being transferred to an agent. I settled in for a long music-on-hold wait, which was shattered a few seconds later when a live agent picked up my call and offered to help.
The agent gave me the choice of a refund or a new keyboard. I chose the keyboard and two days later it was here. I still haven't received any sort of acknowledgement or reply from UPS but you know what the result of that call to Apple was, Zack? It made me smile.
ZACK: Paul, what a terrific example of what it takes to make a consumer smile… Apple made it easy, they served you in context, understood the consequences, and made it right. You left that interaction with a positive emotional impact, so much so that you cited the experience in an article that will be read by thousands of people… free advertising!
You and I have also shared a common theme during this series—you can't make a customer smile unless the contact center agent is smiling themselves. If 2020 taught us anything, smart automation combined with live assistance is a powerful combination when done right—you're living proof of that!
PAUL: Absolutely, Zack, and that's another reason why employee engagement has bubbled to the top of mind for contact center executives for the rest of 2021.
The table below illustrates the top three challenges cited by respondents to Saddletree Research's recently completed survey of contact center professionals, conducted in partnership with the not-for-profit National Association of Call Centers (NACC). The top concern, not surprisingly, is formulating a post-pandemic work strategy for such issues as work-from-home (WFH) workers and keeping employees in the captive contact center safe in the future. But look at what came in right behind at the second-place position.
I agree with you, Zack, that happy agents lead to happy customers. When agents have such engagement tools as automated, intelligent virtual assistants to help them more effectively accomplish their tasks, and those agents are recognized and rewarded for their accomplishments, smiles are bound to follow.
By the same token, when customers receive efficient engagement whether automated, live or a combination of both, smiles are the likely result. The proof is right here in my pearly dentition!
Paul Stockford is the President and Chief Analyst at
Saddletree Research
. Based in Scottsdale, Ariz., Saddletree Research provides focused communications industry research, including analysis of market trends, issues, technologies and companies in the contact center industry with special emphasis on emerging technologies and developing markets.
A 31-year industry veteran, Paul has authored articles on telecommunications, contact centers and customer service for several major industry journals in the U.S. and Europe. He currently authors the monthly "View from the Saddle" column in
Contact Center Pipeline
magazine. He is widely quoted in business and general interest periodicals, and has held positions on the Editorial Advisory Boards of several magazines in the U.S. and Europe. Paul is Research Director of the 501(c)(6) not-for-profit
National Association of Call Centers
(NACC), which provides Saddletree Research with access to over 15,000 end-users as the basis for research that is published in several reports and briefs each year. In 2010 Paul was elected to the NACC's Board of Directors.
Zack Taylor is the Director of Strategic Communications for
Cisco's
Contact Center Business unit located in Iselin, N.J. In this role, he is responsible for planning, development and communication the unit's business-relevant solutions to key internal and external constituents. Prior accountabilities include roles in AT&T's Sales Channel, where he was a Global Account Manager in the Financial Services and Banking Industry and Integrated Solutions Organizations. He was a founding member of Avaya's Global Strategic Solutions team and also the General Manager for Avaya's Contact Center portfolio.
Zack is a featured
Cisco blogger
and a published author on numerous call center technologies. He has appeared on National Public Radio discussing the value of technology in supporting customer relationships, and is a frequent speaker in the call center and collaboration marketplace at industry and customer events. Zack currently has authored seven approved and two pending U.S. patents and four European patents on call center innovations. He is a Satmetrix-certified Net Promoter® practitioner and a Certified Customer Experience Professional (CCXP).