This has been a grueling year—a marathon of fear, uncertainty and constant course-corrections. Throughout it all, frontline customer service staff across industries have stepped up to help companies and brands maintain a positive, reassuring presence for their customers.
Admittedly, at this point, company leaders, employees and customers are feeling the strain associated with a prolonged crisis. If ever there was a time for showing frontline staff the value that they provide to customers, to co-workers and to the company, this is it. And the month of October provides the perfect opportunity to do so.
Customer Service Week has been celebrated by organizations around the world during the first full week in October. Originally created in 1984 by the International Customer Service Association (ICSA, now part of the Professional Association of Customer Engagement, or PACE), Customer Service Week was proclaimed a national event by the U.S. Congress in 1992.
This year, Customer Service Week officially takes place Oct. 5-9. In previous years, companies have planned in-person celebrations and activities for CSW that took place on-site—in the center, company break rooms, parking lots, cafeterias… you name it. In the Year of COVID, contact center and customer service leaders have had to be extra creative due to workplace shutdowns and social distancing protocols.
We wanted to find out how companies are celebrating CSW this year with their frontline customer service employees, so we reached out to leaders across industries. We will share their thoughts, ideas and advice on the Pipeline blog throughout the week, or access our October issue for the full article.
In this first post, Dawn Brewster of PFS and Pierre Desdunes of Purchasing Power discuss the importance of showing appreciation to frontline CSRs along with their companies' CSW 2020 celebrations.
---
DAWN BREWSTER
Vice President, Contact Center Operations, PFS
It is exceptionally important for leaders to show appreciation to frontline customer service staff right now. That is one of the things that we find the majority of our team leaders have engaged in very well over the past few months. They are intentional in how they reach out. They interact on a personal level with their team members in our [Microsoft Team] Communities channel to engage employees in conversation and to demonstrate that we care about them—who they are as a person in addition to an employee.
This year, for Customer Service Week, we're adapting a Marvel superhero theme—customer service superheroes—into virtual activities. Leaders have asked their team members to send in pictures of themselves in costume. We're holding public recognition awards and have a series of activities planned for each day. It will be very interactive. Customer service employees will be able to win prizes, and we have gifts and items that we'll send to their homes for different actions, such as: Did you show up every day this week? These are the types of awards that incent people to perform in a way that is paramount to delivering high-quality customer service and supporting the company and the brand with which they're associated.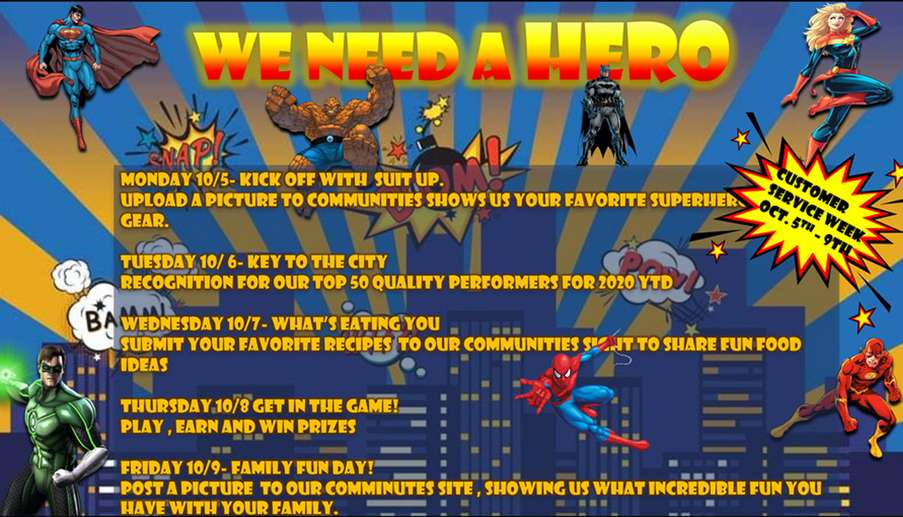 ---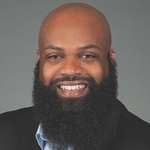 PIERRE DESDUNES
Senior Director of Customer Care, Purchasing Power
Without a doubt, spring, summer and now fall 2020 have proven to be one of the most challenging and stressful times our employees have faced in their lifetime. But I couldn't be more proud of how we all have rallied together to overcome every obstacle with resolve, creativity and winning attitudes. We strive to be understanding, patient and solutions-oriented with our customers—these skills became something we leaned upon with each other, too, when unexpected home interruptions, childcare needs, ancillary noise distractions and other issues regularly came up.
 
Once the "novelty" of working from home faded and TEAMS-fatigue began to set in, our leadership team made a concerted effort to bolster employee morale through a variety of creative strategies. Monthly virtual Town Halls keep everyone up-to-date on our ongoing business results and any key issues affecting the company overall. Guest speakers have provided further motivation to generate optimism and togetherness. Daily online "stand-ups" help to reveal best at-home practices and provide team pulse-checks to rally behind anyone who is struggling.
Since we're simply not able to gather in the breakroom socially, we have hosted departmental virtual trivia games with gift card rewards, HEADS UP tournaments, pet reveals and cocktail hours featuring "best recent at-home accidents involving children" stories. Last week, we sent a small care package to employees' homes that included a new Purchasing Power coffee mug, several java & tea samples, a branded face mask for public adventures, a generous package of gourmet cookies and a message of encouragement from our senior leadership team. On the last day of CSW, we're hosting a Drive-In Theater evening for all employees and their families—a chance to gather with natural social distancing while enjoying free concessions, pre-show live entertainment and BLACK PANTHER.
This pandemic has caused physical, financial and emotional challenges for everyone. We're doing our best to display human understanding and compassion to everyone, especially those who work so hard on the "front lines" of our business.
---
Stay tuned for more Customer Service Week activities and celebration ideas!