Everyone likes simplicity, especially in the world of customer service. The best contact center agents will simplify difficult situations for callers, and smart contact center managers will simplify training and workforce development for their employees.
However, simplicity is more complicated than ever. Today's contact centers are facing one of the most complex eras in recent memory. While 2020 pushed contact centers to adopt new strategies and persevere through the COVID-19 pandemic, 2021 has seen those adaptations become the norm, with new challenges being added to the docket.
The particularly difficult aspect of today's challenges is that many of them are related to the human element of the contact center. While agents are better trained and better equipped than ever before, there are human challenges that are affecting the path to customer experience (CX) excellence.
And, as the industry looks to the future, contact center managers must look for ways to simplify these new challenges.
Here are three of the greatest human complexities for the modern contact center and how leaders can simplify and solve them.
1. Labor Shortages
American industries across the board are dealing with a labor shortage in 2021. According to a recent report from the U.S. Bureau of Labor Statistics, there was a record 10.1 million jobs posted in the final business day of June 2021.
Contact centers have historically seen high turnover rates, so seasoned veterans of the contact center industry may not bat an eye at these numbers. But, in the modern contact center, agent retention should be viewed as a hallmark of success, because agents are now often highly skilled workers.
Agent retention and the labor shortage will only be highlighted further as the discussion around the return to the office becomes more real.
While some contact centers are embracing the reality of a hybrid environment, not all are.
This could cause some agents to consider moving jobs. In fact, according to a survey conducted in spring 2021, reported by Bloomberg.com, over a third of workers said they would quit their jobs before giving up the benefits of remote work. These workers cited the importance of not having to commute and the cost benefits of remote working as their primary reasons.
Losing more workers in an already-scarce labor environment creates serious challenges for contact center managers with regards to staffing: and which could lead to a more complicated road for businesses pursuing CX excellence. For example, fewer workers would mean fewer agents on the phone and longer wait times for customers which, in today's world of heightened customer expectations, could lead to lost customers and lower bottom lines.
So how can you simplify this issue? The first solution is to simplify the agent experience. A modern cloud-based contact center solution can lend a hand here. This solution provides a simple user interface (UI) for agents to work in, relieving them from constantly needing to switch between systems to locate information, and therefore reducing the complexity of customer service work, especially for remote agents.
Another way to simplify the agent experience is by using a workforce engagement management (WEM) solution. A WEM solution helps agents plan their schedule and better understand their evaluations from managers. This solution simplifies how agents view this information by offering customizable dashboards and access by mobile app.
A WEM solution has other benefits. It can provide contact center managers with voice of the employee (VoE) metrics from speech and text analytics. These metrics can help reveal when agents are close to burnout, struggling with technical issues or constantly dealing with difficult interactions.
In a remote- or hybrid work world, analytics are the best way for agents to receive feedback or coaching. Since remote workers don't have a coworker who can provide immediate coaching, and can't easily ask a manager to provide feedback, analytics can help an agent receive accurate coaching based on their customer interaction and net promoter score.
As with agent-facing metrics, a modern WEM system will simplify how managers view agent-performance insights. For example, some solutions have a single-view media player to easily show which agents are struggling, so there is no need to click into multiple windows. These insights help managers understand the agent experience and know when to step in for support or even offer virtual time-off to an agent before they burnout.
2. Rise of Remote Work
Not only is the rise of remote work a factor in the labor shortage, but it's also a complication of contact center operations on its own.
Managing a workforce in multiple disparate locations has many challenges, including quality management (QM) and bandwidth. Traditional QM strategies, like walking the call center floor or scheduling in-person training, aren't possible with a remote workforce, so contact center managers must look for other strategies.
This issue also pertains to agent training. Historically, one of the biggest aspects of agent training has been the ability to observe other agents and troubleshoot as needed. In a hybrid work environment, at-home remote work agents must fend for themselves without another agent to learn from.
Similarly, contact centers that had been using an on-premises software for their WEM or workforce management (WFM) can find themselves in a difficult position with a hybrid or remote workforce.
Not that on-premises software can't facilitate remote work, but an option like the cloud will be more successful in facilitating contact solutions for remote work agents.
And, as seen during the COVID-19 pandemic, cloud-based solutions are continuously updated in response to current challenges, as opposed to on-premises solutions, which can only be updated annually in most places. Employee engagement can fall by the wayside with a hybrid work environment: and that can lead right back to the labor shortage problem.
There are few simplifications for remote work challenges, but the first option on any contact center manager's list should be a shift to cloud-based operations.
There are few simplifications for remote work challenges, but the first option on any contact center manager's list should be a shift to cloud-based operations.
A full—or even partial—cloud-based solution will allow for a seamless WEM/WFM experience wherever an agent works. And the pandemic revealed how important a cloud-based system is to remote work: three-quarters of contact centers that shifted to the cloud recently did so during the pandemic.
A cloud-based solution can also more aptly facilitate artificial intelligence (AI) options, such as speech or text analytics or self-scheduling. Analytics can help with QM and agent coaching.
As for scheduling, remote work WFM can be a nightmare. Utilizing AI to offer self-scheduling to agents assists contact center managers and resource planners by giving them insight into how many agents are needed and ensuring that the right number of them are available.
On the agent side, one of the biggest perks of remote work is freedom. Offering a flexible, self-scheduling option gives agents more freedom, helping to improve agent engagement and keeping them happy and productive while they work.
3. Heightened Customer Expectations
Excellent CX has always been an important differentiator between brands. But it's becoming more vital to brand success: and more complicated. According to PWC research, one-third of customers would walk away from a brand they love after just one bad experience, and 86% of buyers are willing to pay more for a great customer experience.
The complication is that customers are expecting more from their customer service interactions. According to Calabrio research, customers not only expect their needs to be met efficiently, but they want their agents to be empathetic and handle their interactions with a human touch.
In the age of flexibility, customers are also now expecting an omnichannel experience to meet their desired interaction type. This means that contact center managers must find a way to evaluate and ensure empathy is provided and calls are handled successfully: and they must do this across all channels that meet the customer.
The best simplification of this challenge is to invest in the proper tools to succeed. For contact center managers, sentiment analytics can be a measuring stick to determine if empathy has been met.
Sentiment analytics specifically will show managers if customers are leaving agent interactions with a positive or a negative sentiment, based on their words and mannerisms.
With this information, managers can track agent progress and provide further training if particular agents are consistently leaving interactions with negative sentiment scores. Sentiment analysis also aids the move to omnichannel brand communications, as it can be applied to both spoken and written agent-customer interactions.
Meeting customer needs also means expanding the brand promise to the entire customer journey, not just when they call the contact center. Customers view their entire journey as the customer service experience, and contact centers will often bear the brunt of customer gripes from other business units.
For contact center managers and agents, simplifying heightened customer expectations means embracing the connected enterprise.
Sharing contact center insights to inform marketing, sales and even C-suite decisions can shape excellence over the complete customer journey.
For example, some marketing teams are using analytics-based insights from the contact center to isolate calls with negative and positive language about their product: which in turn helps inform their marketing campaigns around it.
The path to excellent CX is now longer and more complicated. But investing in tools to uncover and share insights can simplify the journey.
Simplicity in the Era of Complexity
Today's contact centers are facing perhaps the most complex era of customer service in recent memory. From the labor shortage to hybrid working environments, and to the high stakes and high bars of customer interactions, contact center managers and agents are consistently challenged with complicated issues.
But by investing in the right tools and arming agents with the support they need to succeed, the complications of the modern contact center can be simplified.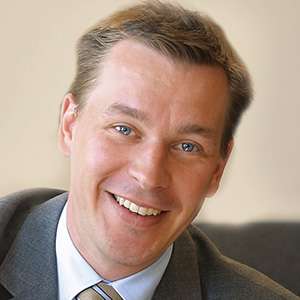 Magnus Geverts, Vice President of Product Marketing at
Calabrio
, has spent more than two decades helping companies deliver on workforce management and customer service initiatives. His product team at Calabrio is committed to leading the development of software that enables users, engages frontline employees, and elevates the end-customer experience.