You would be hard-pressed to find an executive who is a greater champion of contact center agents than Michael Lawder. When he talks about the frontline agent experience, it is easy to see that he has a genuine appreciation and respect for the role—after all, it comes from first-hand knowledge doing the job day in and day out.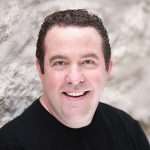 Lawder has a long and impressive record as an industry practitioner, having led customer care and customer experience operations for global service-oriented brands like Apple, Samsung and Electronic Arts. Yet his views on what it takes to run a world-class contact center were not honed in C-suite meetings or executive boardrooms but on the front lines working as a call center agent for Apple in the late-1990s. 
"Much of how I think about the customer experience and the employees who deliver it is driven by that early experience I had as a call center agent," Lawder says. "I learned two things in this process that are important to the human aspect of this job: First, you really have to want to help people and get satisfaction from it. All of us inherently get value from helping others, but [to work in a call center] there has to be an innate satisfaction that you get from talking to 25 people every day and helping them solve complex problems.
"Second, you have to be willing, comfortable and, frankly, empowered to solve difficult problems every day. People are calling you with issues that are frustrating to them, so that is critical."
Last July, Lawder joined ASAPP, a provider of AI-powered customer service software, as Chief Experience Officer. I recently had the opportunity to talk with him about his new role, the value of human agents, and the age-old contact center conflict of reducing costs vs. service quality.  
Cost Center Vs. Value Center
Lawder's prior experience at Apple stoked a passion for delivering a superior customer experience. He firmly believes that excellent CX is the cornerstone of any great business. "If you look at two of the most successful companies in the world right now—Apple and Amazon—what those companies share is an obsession for the customer experience," he states. 
From his years as a practitioner, Lawder is well acquainted with the industry's decades-old dichotomy between delivering high-quality service quality and reducing costs. It is difficult, he admits, when customer experience and contact center leaders are feeling pressured to reduce costs. 
"There is a constant cost pressure on customer service organizations," he says. "They are some of the largest line items on the operating expense P&L, so they get picked out early. And depending on who the CEO is, they may or may not understand or believe in the value of investing in relationship-building with your customers, or they're willing to sacrifice it.
"Companies end up spending a lot of energy trying to reduce costs, deflect customer interactions and retain customers without having to spend money on them," he adds. "But we know that when we deliver an exceptional customer experience, loyalty goes up and their lifetime value increases."
Is it possible to obtain both goals? Lawder says yes. He believes that next-generation AI-powered technology coupled with innovative strategic planning holds the key to transforming the customer experience, and importantly, the agent experience. 
How do you convince those senior-level execs who prioritize the bottom line of the benefits of improving CX? "While you can focus on being more efficient, you can also position your operation as a value center by providing the analysis into the real value that it provides," Lawder says. "Rather than avoiding your customers and exclusively managing costs, go to your executives and explain this is how we're going to deliver a better experience that drives revenue and lifetime value back into the business.
"There is currently a huge focus on increasing customer loyalty and lifetime value, and making customer experience a differentiator for your business. That has become particularly pressing for certain industries like retail because, right now, they aren't having the face-to-face interactions that they normally would in a retail environment or at a store. The ability to deliver a great experience virtually through your contact centers that is connected to value proposition of your brand becomes critical."
Using Technology to Support, Not Replace, Agents
For large contact centers where labor can account for up to 80% of operating costs, it's not surprising that budget-conscious leaders have turned to outsourcing, call-deflection strategies and self-service as stop-gap solutions. Often, though, these types of cost-cutting measures have led to poor service experiences, which then translate into higher call volume as customers make multiple attempts to get their issues resolved.
More recently, attempts to deflect calls using chatbots and conversational automation have fallen short of expectations, says Lawder. Why? "They're not connected to the brain trust of the contact center," he says. "They tend to be isolated experiences that tackle some basic issue a customer might have. But unlike an episode of 'Star Trek' where you can say anything you want to the computer and it always gives the right answer, that's just not the reality of where the technology is today. ASAPP's approach is to start with people. Instead of automating customer experiences, let's augment or assist agents and make it easier for them to support customers more efficiently and at a higher level of quality."
ASAPP's AI-Native® technology augments frontline agents by automating routine tasks. Self-learning engines continuously learn from both the frontline team and its top-performing agents to analyze best practices and then provide intelligent real-time guidance on what agents should say and do in each interaction. "It makes every agent your best agent," says Lawder. "Over time, typically six or seven months, 60% to 70% of everything the agent does is recommended by the machine, which drives consistency into your operation and business and delivers a better quality of service to your customers."
Importantly, he adds, all the "brain trust and intelligence" from the frontline agents helps to train the system. That knowledge can then be used to automate more of the customer experience.
Employee Satisfaction Equals Customer Satisfaction
In his role as chief experience officer at ASAPP, Lawder now lends his experience to helping companies use the technology to innovate the customer experience and transform their businesses to achieve the outcomes they want. Above all, he enjoys the opportunity to help improve the agent experience. 
"I loved my job as a call center agent," he says. "Coming to ASAPP felt like coming full circle—being able to work at a company that has made software that's helping call center agents to be successful." 
As a former customer care executive—and frontline agent—Lawder offers the following advice to companies on how to improve the agent experience:
Spend the time up front to provide robust training and support. "It doesn't matter how good the technology is if you don't provide adequate training," he says. "The current model under which most contact centers operate today—where you hire thousands of people, give them two weeks of training and unleash them as the voice of your brand—that is not the blueprint for success."
Equip your agents with the right tools that allow them to focus on solving customers' problems instead of trying to get their tools to work.
Give agents a voice at the table. Collect their feedback through surveys and voice of the employee programs. "Learn from your agents what you can do to be better," he stresses.
Lawder believes that the "human factor" holds the key to increasing efficiencies and reducing costs while improving both the agent and customer experience. "The human factor begins with empowering people to help others," he says. "Companies have tens of thousands of frontline workers talking to customers every day and representing the voice of their brand. It's an important and very difficult job. The more you can empower your agents and provide them with the knowledge and training to be successful, the lower your attrition will be. This not only saves money and creates more tenure within higher-quality agents, but it delivers a better experience for customers.
"At ASAPP, we're very focused on those outcomes of creating outstanding experiences and doing them more efficiently for businesses," Lawder says. "In our minds, being able to make people two times more productive is a lot better than firing 50% of your people."