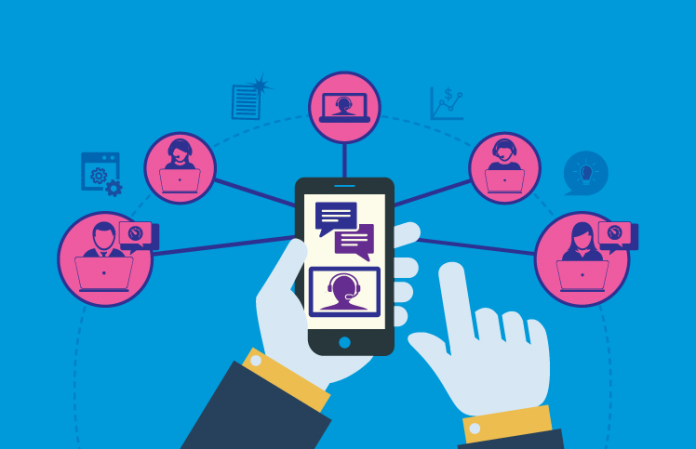 Many customers prefer to forgo the human interaction and opt to self-serve through a company's website or IVR system. The rapidly growing popularity of smartphones has added another dimension to customer expectations for self-service.
Smartphone owners expect to be able to use their devices to communicate with companies through a variety of methods. A Harris Interactive study sponsored by inContact found that nearly half (47%) of smartphone owners use their devices more and more for customer service, and seven in 10 (70%) say that it's important for companies to have apps for mobile devices.
So how can contact centers ensure that the mobile experience is effective and easy to use? The following are recommendations from three service providers known for delivering a high-quality mobile customer experience.
Keep it simple. When designing a web experience for the mobile world, keep in mind that less is more, says Sarah McElwee, vice president of Client Operations, KBM Group (part of the global Wunderman Network). Generally, the first impulse is to want everything that is available on the desktop-based website to render onto the mobile device. But to create an ideal mobile experience, leaders need to identify "the nuggets"—the key elements that make the experience valuable to the consumer. "The mobile consumer expects the process to be simple, straightforward and easy to use, so from a development perspective, the goals need to be the same way," she says.
One task per screen. If you have a website that has a strong identity and key strengths, then your mobile product will most likely fill the same use case, says Joost Schreve, TripAdvisor's VP of Mobile Products. "But there will need to be subtle differences in the implementation. For instance, on a desktop website, you can put loads of information on one screen because people can scroll to find what they're looking for. With mobile, you want to peel it apart a little bit into different screens. Make sure that each screen provides a focused user experience and a focused interface so that users can complete one task on a screen."
Involve users early. User testing and validation early in the design process is critical to ensure that mobile content is relevant, easy-to-understand and presented well, says Jamie May, vice president of Customer Service & Chief Investigator, AllClear ID. "We tested early versions of how we thought the app should work with our customers," she says. "Their feedback about how the information was presented, the flow from one screen to another and what they didn't understand was eye-opening."