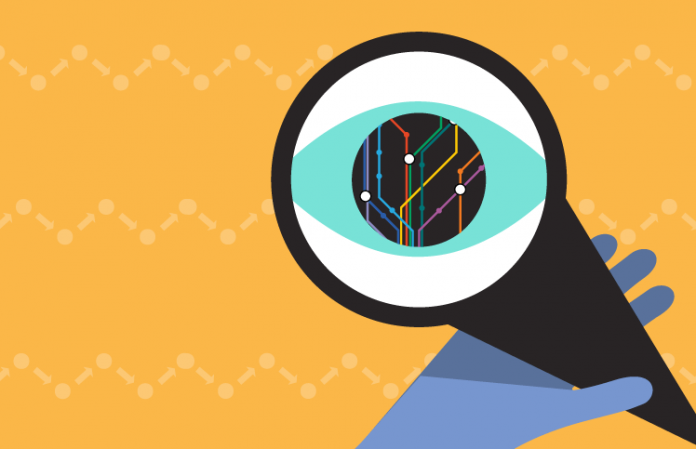 In an earlier post, we shared some of the top challenges that contact centers face when transitioning from a multichannel approach to an omnichannel strategy. These include defining what omnichannel is and how it differs from multichannel, figuring out who owns the customer experience within the enterprise, people management issues such as skills development and multitasking, and connecting back-end systems to provide a seamless view of the customer journey, to name a few.
Once you understand what the key challenges will be, what are the critical first steps that you should focus on now?
The following are key insights from industry solutions providers.
MADELYN GENGELBACH
Vice President, Strategic Marketing, inContact:
Identifying and prioritizing which channels to focus on is a critical first step. You don't want to add channels unless you are ready to add the channel. Here's an analogy, it's spring so everyone is planting. But you don't want to add a new garden unless you are prepared to take care of it. And you've got to continue to take great care of your current garden. Contact center leaders must take care of what they have and make it as good as it can be.
Yes, critical research shows that consumers want more channels, but they first want people to resolve their issues and also value their time. Contact centers must find the balance between what your customers want and what you are able to provide. Organizations should not be afraid to reach out and talk to their customers. Customers crave a good experience and are often willing to take an active role in their own customer experience.
After hearing the customer's side you also need to ask yourself, "Where are we technologically?" Do you have technology or personnel barriers that make it hard to add channels? Take an honest look and inventory before you add channels. Before you add that garden.
LIZ OSBORN
Vice President, Product Marketing & Solutions, Five9:
First steps will depend on the maturity of the organization and where it is in the omnichannel journey.
If the organization is just beginning and is taking baby steps, they can start by documenting the needs and the wants of their customers and the business, as well as any compliance requirements. For example, for voice calls, customers' needs may include the hours of operation, speed of answer, max hold times, etc. Then, what are their wants? They want to get their questions answered, they want the agent to be friendly, they don't to waste their time. You can document all of the needs and wants at a basic level.
Next, focus on building basic access to cross-channel information. For instance, CRM integration—using screen pops to deliver customer information to the agent desktop as a call arrives. This technology has been around for decades, yet statistics show that only about half of contact centers offer that today. Another basic step is to ensure that your IVR application has the ability to collect the data that customers input and transfer that information to the agent. This is another capability that has been around for a long time, but the statistics are even worse here—only about 30% to 40% of contact centers are doing that today.
More sophisticated organizations can begin to look at the overall customer journey—defining the the customer experience and all of the touchpoints from end to end.
KEITH PEARCE
Vice President, Corporate Marketing, Genesys:
There are technology implications, as well as organizational ones, but the questions that we see more and more from contact center leaders are: How do we view our customers' journeys and understand the interactions that they have across those journeys? How do we start to organize ourselves around the customer experience instead of being organized by business unit? The contact center has an opportunity to move up significantly in strategic value if they can lead that discussion.
The reasons why customers interact with companies can be isolated into four or five customer journeys (which will vary by industry): When they buy, when they're being onboarded, when they need help, and when they're at end of contract. If contact centers begin to take a customer journey-centric approach, then it's not about who owns what—the focus shifts to how you manage the interaction points. For instance, during account signup, what are the interaction points that customers are likely to invoke to get service? The contact center evolves from handling complaints and resolving problems to a journey manager approach—and the frontline agents become journey manager specialists in a particular step in the journey. They're not handling everything that a customer might call about; they're finely attuned to the account signup journey, for instance, and everything that entails.
For us, that's the future of the contact center—moving from a cost to a strategic asset to a key component for delivering on the promise of journey management and bringing innovation to the contact center. Until now, innovation in the contact center has focused on getting better yield out of people and keeping customers in self-service because it's cheaper. It has been about the company and not the customer.
MARILYN SAULNIER
Director, Global Contact Center Consulting, Interactive Intelligence:
Assess your contact center's current performance. Are you consistently meeting your service level and customer experience objectives on your current channels? Identify and address any gaps you have before jumping into the deep end. The last thing you want is more channels to provide poor service and risk losing customers and damaging your brand reputation.
It is a major leap from a fairly traditional contact center to an omnichannel center with blended and simultaneous interactions. Everything changes. Make sure that you understand the changes and make the necessary adjustments to your organizational structure, agent skillset requirements, quality program, metrics and reporting, and forecasting and scheduling methodology. It's 80% planning and 20% execution.
To read the full Q&A panel with more insights on the omnichannel evolution and how it will impact your center, download the article here.